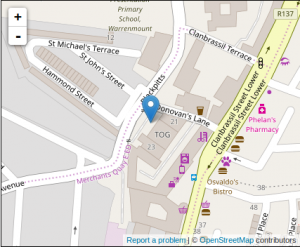 This October bank holiday weekend brings an important milestone for us.  It will be one year since we did the big move from Chancery Lane to Blackpitts. Over the bank holiday of 2015, we cleared out our old space and moved the lot to 22 Blackpitts, just a short distance away.
In the year since then, we've done incredible work.  TOG continues to grow. All of our old favourite theme evenings are up and running. We've built a fine common room, set up our kitchen, built classroom, electronics/laser cutter room and a general workshop. We've welcomed new members, each of whom bring their own unique skills and interests.
November will also be an important month for us as it will mark one year since we set up of our new organisation Tog Hackerspace Designated Activity Company.