We are thrilled to share some exciting news with you all—Tog Hackerspace has been honoured with the prestigious Community Recognition Award by the Dublin City Public Participation Network (PPN). This remarkable achievement coincides with our upcoming fifteenth birthday celebration next month, marking a significant milestone in our collective journey.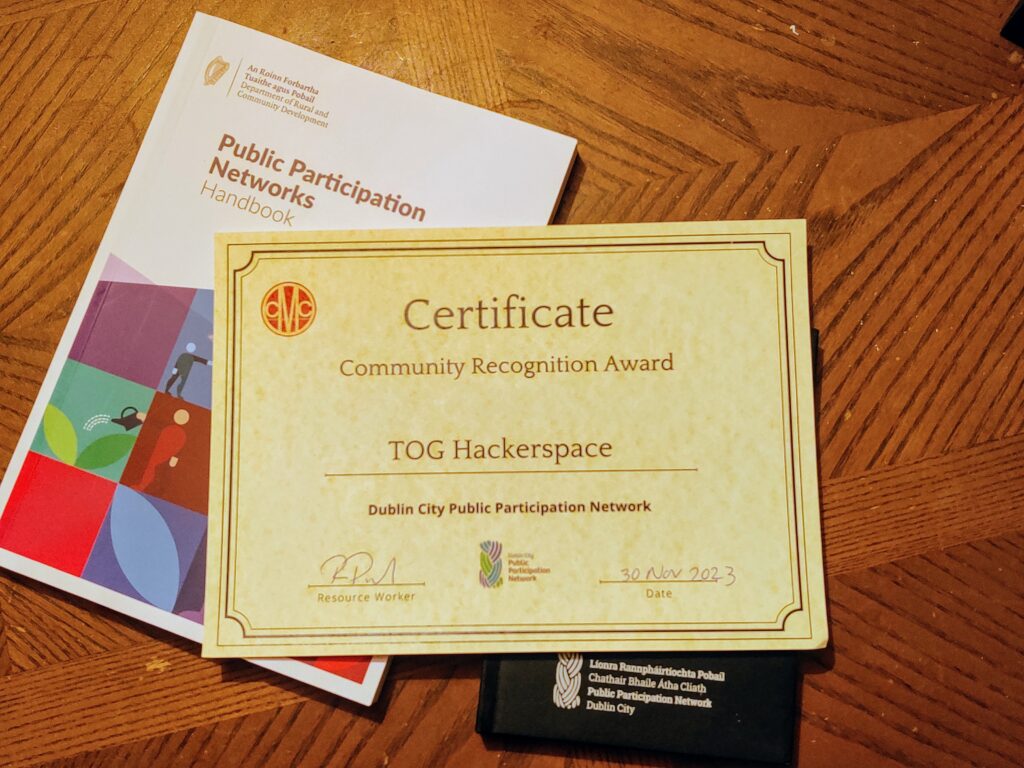 A Community Beyond Workshop Walls
Tog Hackerspace has always aimed to be more than just a shared workshop; it is a dynamic and supportive community. This award serves as a heartfelt acknowledgement of the commitment and passion demonstrated by each member and supporter who has played a role in making Tog Hackerspace a thriving hub for creativity, collaboration, and community spirit.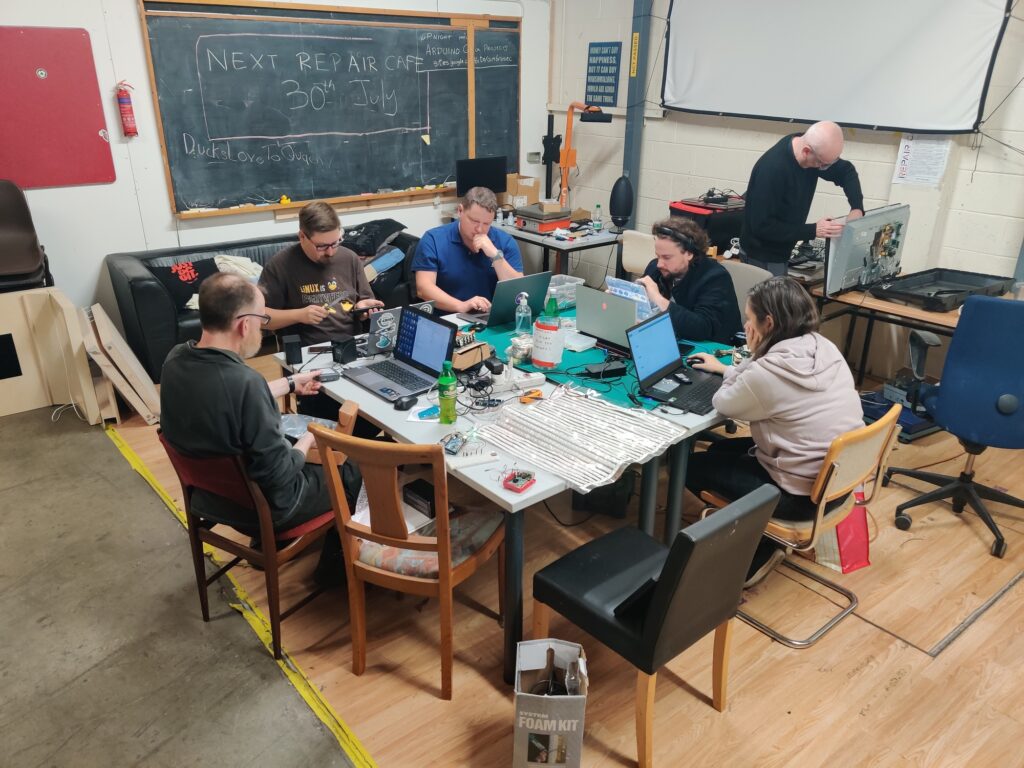 Connecting with Dublin's Community: The Dublin City PPN
The Dublin City PPN acts as a crucial bridge, connecting Dublin City Council with community, voluntary, social inclusion, and environmental groups. Comprising 800-1,000 groups actively working to enhance the well-being of the city, the PPN plays a pivotal role in recognizing and celebrating organizations like ours that contribute to the community's betterment.

Gratitude to Our Community Builders
As we reflect on the past 15 years, our deepest gratitude goes out to every member and supporter who has gone above and beyond, contributing time and effort to a diverse array of outreach activities and events. Your dedication has been instrumental in shaping Tog Hackerspace into the vibrant community it is today.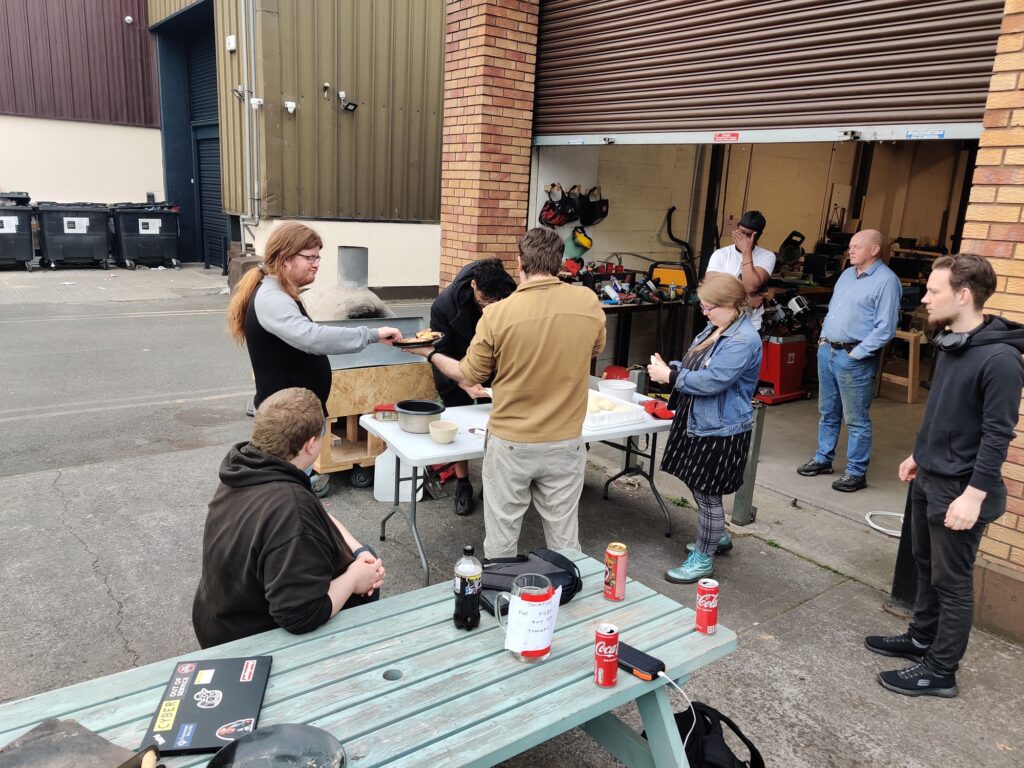 A Celebration of 15 Years and Beyond
This award is a celebration of each one of you who has been a part of the Tog Hackerspace journey. Together, we have not only created a space for innovation and collaboration but have also actively worked to make Dublin a better place.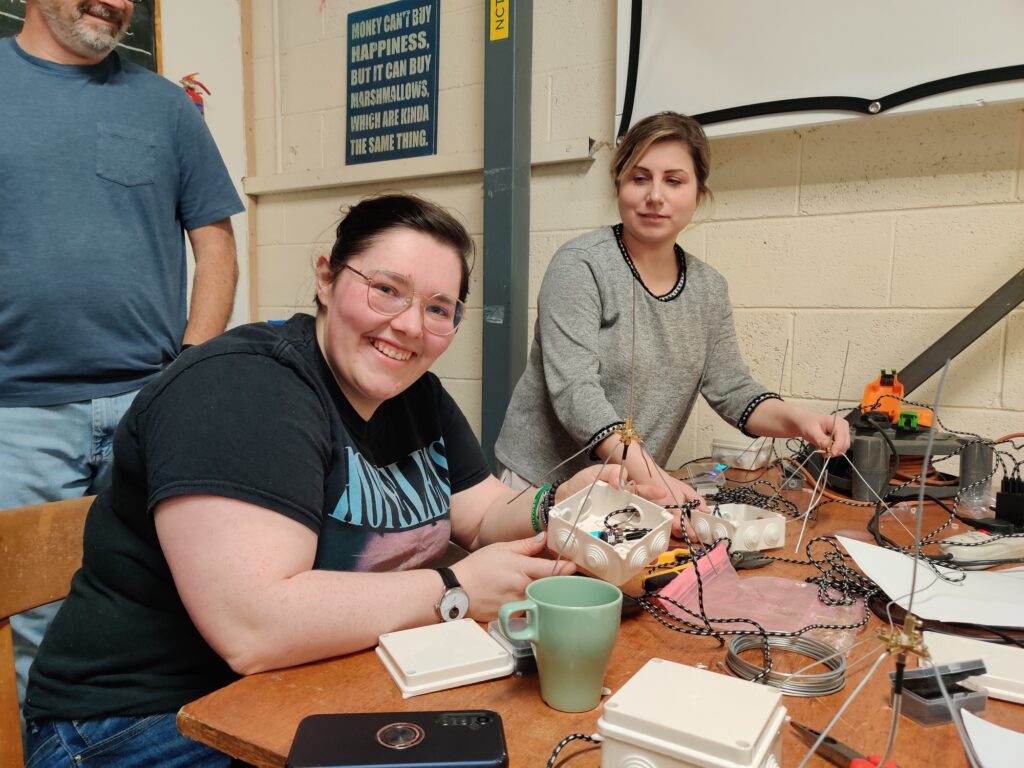 Thank You, Tog Hackerspace Community!
This award is a testament to the collective efforts of our community. Thank you, Tog Hackerspace members and supporters, for making this recognition possible. Here's to 15 years of innovation, community, and countless more milestones ahead!