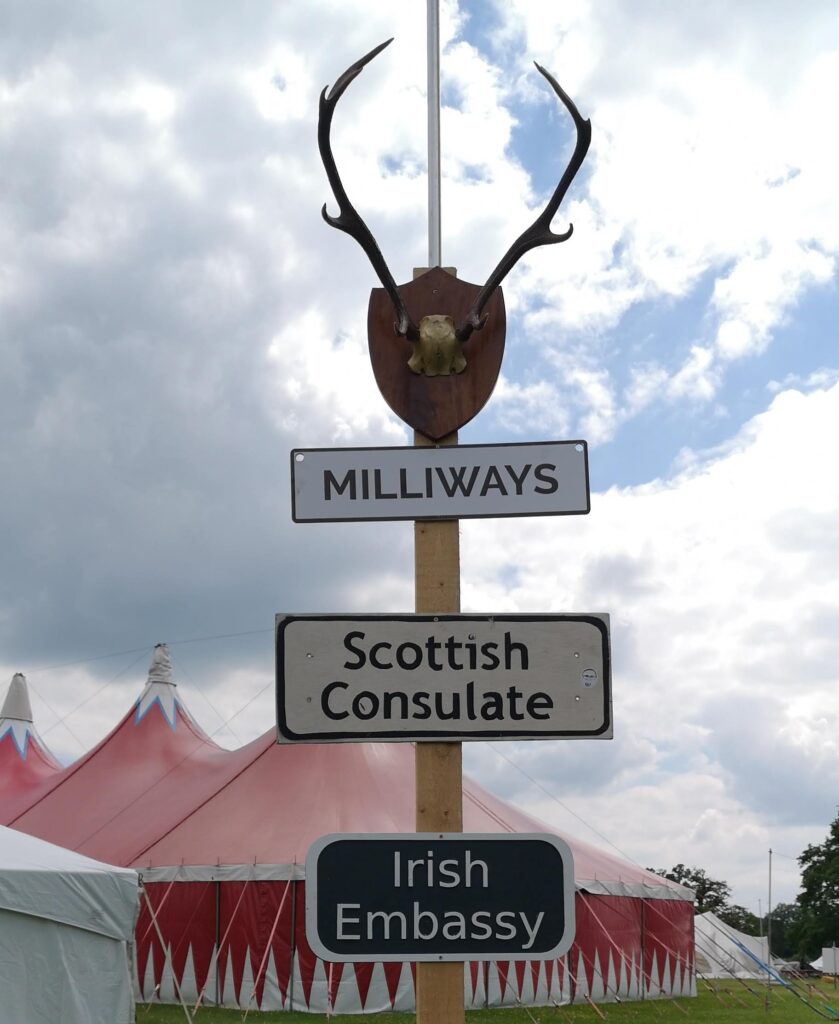 Every few years we go on our travels and normally every two years we visit Electromagnetic Field. Due to the pandemic, it has been long overdue.
EMFCamp takes place from the 3rd of June until the 5th of June in Eastnor, UK. We come together with other people with a connection to Ireland to form the Irish Embassy.
Think of it as a bit of a home base during the event. As is the tradition we link up with the Scottish Consulate and Milliways to form a larger super village.
Our members will be putting on two workshops during EMFcamp. A youth Bridge Building Workshop and a Building a TinyGS station.