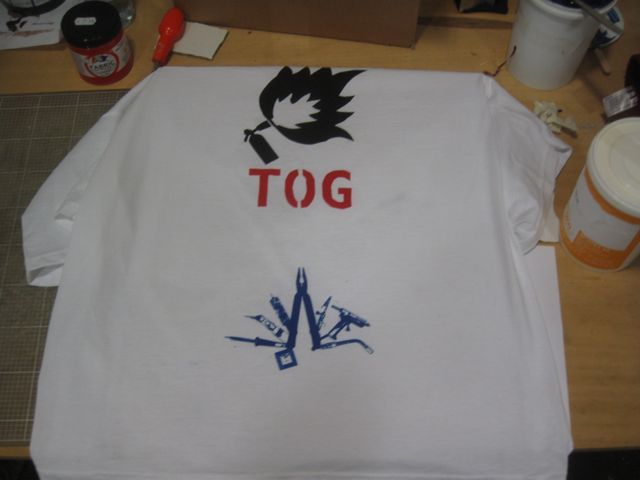 Started today with more screen printing making up stencils on acetate. Process involved was a follows.
Make up design in photoshop, gimp or any of your preferred design program.
Print off on black and white acetate as dark as possible your design (no to much detail, you get away with some)
Take prepared screen with light sensitive emulsion and put over light box, apply weight on top of screen.
We are using two 15Watt UV blacklight 6 inces away from screen and design for 5 1/2 minutes may vary.
Baking them into with UV lights for 5 1/2 minutes
Then washing off under tap got to try power hose because I had to scrub quite hard to get non sensitized part to come off.
Screen print away using your design
Check out what we did in gallery.
Any questions please let me know or come to space and will show you how to do it.