Lock Picking: Break the bonds of true love, learn to open one or many of the padlocks we harvest from the Halfpenny Bridge. Lock picking nights are on every second Monday, we are meeting on the 10th December at 7pm, taking a rest over Christmas, and will be back in 2019. Basic lock picking sets are available for purchase at the bargain price of 16 euro.
Craft Night: Every other Wednesday, the 12th December at 7pm. Show that irritating / inspirat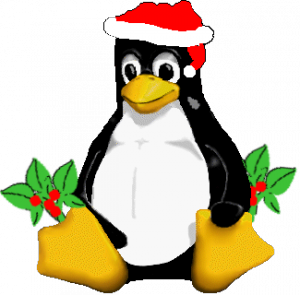 ional woman on telly how to really craft Christmas. Or knit, sew, crochet, cut-fold-glue-solder to your heart's content. We have sewing machines. We also have laser cutting and CNC routing expertise. We may soon have a 3D printer.
Electronics and Micro Controller Night: Runs every non-lock-picking Monday, the 3rd and 17th December at 7pm. For all levels: Arduinos, Raspberry Pis and Intel Galileos, try our introduction to electronics worksheet. Some basic electronics kits available for sale. Bring your own laptop or notebook computer.
Open Social: This month the Open Social will be on Saturday 15th December. Join us for an evening of conversation and pizza. Conor has promised games.
Coding: Runs on the same Mondays as lock picking, the 10th December at 7pm. Come down and work on a project or help others with theirs. Laptop of your own pretty much essential, and bring your own side project.
The Science Fiction Book Club won't meet in December; on the last Wednesday we will be too scattered over the surface of the planet to rendezvous at Tog, especially since we STILL don't have access to flying cars, faster-than-light travel or teleportation. We might be reading about one or other or all three, though. We will be taking two months to read Snow Crash by Neal Stephenson. See you back here Wednesday 30th January 2019.
Wikipedia Editing: No meeting in December.
Finish-a-Thon: we are running an all-day hackathon on Saturday 15th December. Instead of starting yet another world-changing project, finish one of those you've had lying around waiting for, well, an event like this. The world will thank you. Breakfast will be provided.
48 Hr Filmmaking Challenge: Writers, directors, actors, DOPs, all filmmaking enthausists are welcome to join us and get yourself on a team for the 48hr filmmaking challenge taking place on the 7-9th December. This is a great opportunity if you want to try out filmmaking and don't know where to start. All skill levels welcome. We will meet and form teams on Thursday 6th and Teams will get together over the weekend and shoot. THERE WILL BE A SUGGESTED DONATION TO TOG OF €5 PER PERSON TO COVER THE COST OF SCREENING (OR WHATEVER YOU CAN AFFORD). Event page on Facebook, https://www.facebook.com/events/351903748909360/