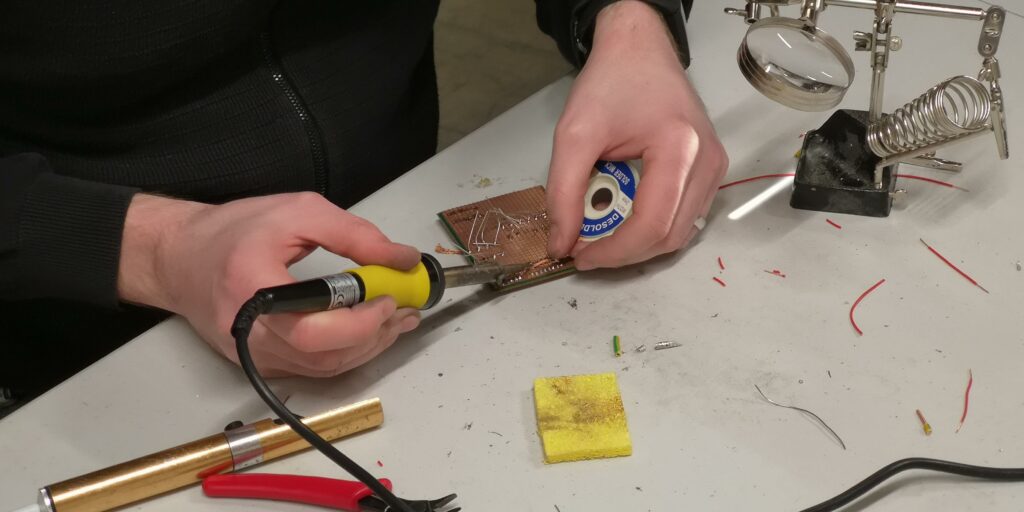 Join us for an exciting and educational Beginner Soldering Workshop! This workshop is designed for those who are new to the world of soldering and want to learn the basics. Whether you're a DIY enthusiast, a maker, or simply curious about soldering, this workshop is perfect for you.
In this class, our experienced instructors will guide you through the process of soldering components onto a circuit board. You'll learn about the different types of soldering tools, materials, and techniques. Our hands-on approach will give you the opportunity to practice what you've learned, so you can feel confident in your newly acquired skills.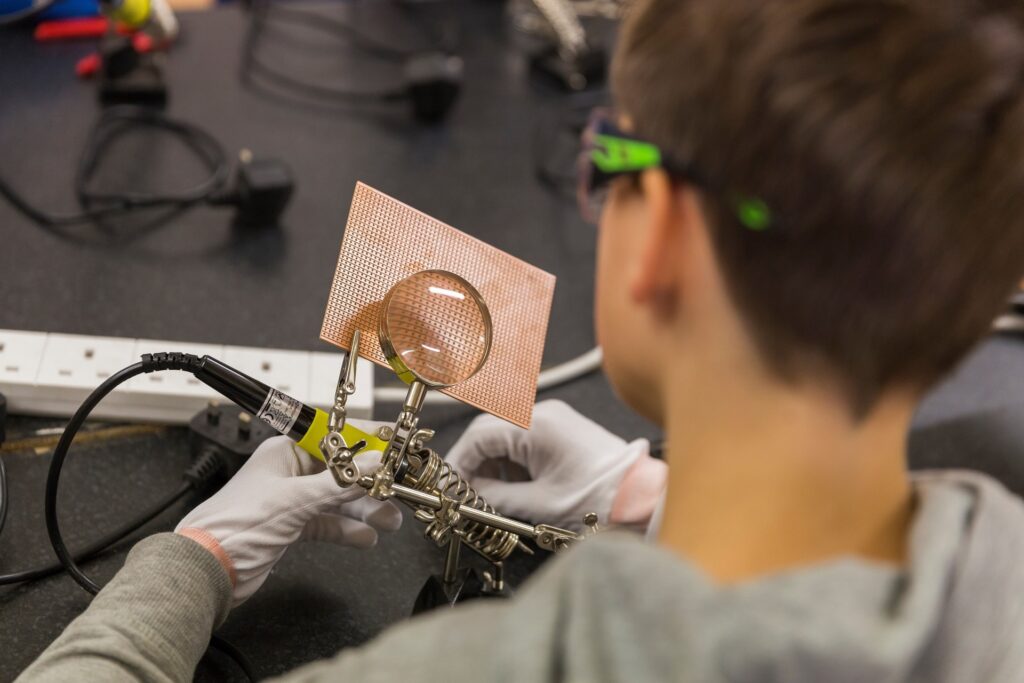 You'll start with the basics, such as how to properly use a soldering iron, and work your way up to soldering components onto a circuit board. You'll leave this workshop with a fully functioning circuit of your own creation, a greater understanding of soldering, and a newfound sense of confidence.
All materials and equipment needed for the workshop will be provided, so you don't have to worry about purchasing anything beforehand. Just come ready to learn, have fun, and take your soldering skills to the next level. Whether you're a complete beginner or simply looking to improve your skills, this workshop has something to offer everyone. So sign up now and join the soldering community!
Date: Sunday 5th of March 12:00 – 14:30
Cost: €35 plus fees
Location: Unit 1B Motor City, Kylemore Road, Dublin 12, D12 KRW1
Booking via the following link https://www.eventbrite.ie/e/engineers-week-soldering-workshop-tickets-533649007547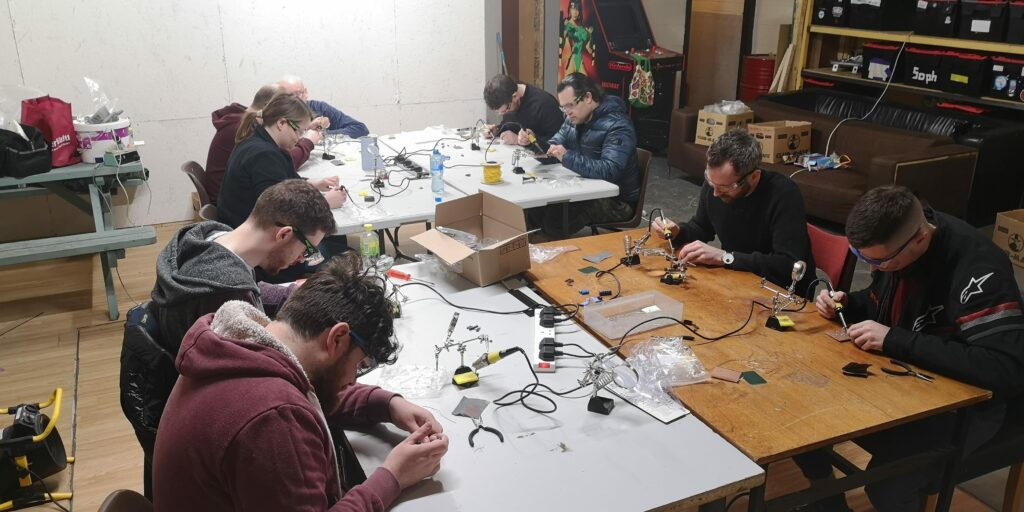 No electronics skills are required. Participants must be at least 18 years old. Workshop open to ALL. Limited to 8 participants per Workshop.
This event is one of many taking place during Engineers Week. Visit for more https://www.engineersireland.ie/schools/Engineers-Week