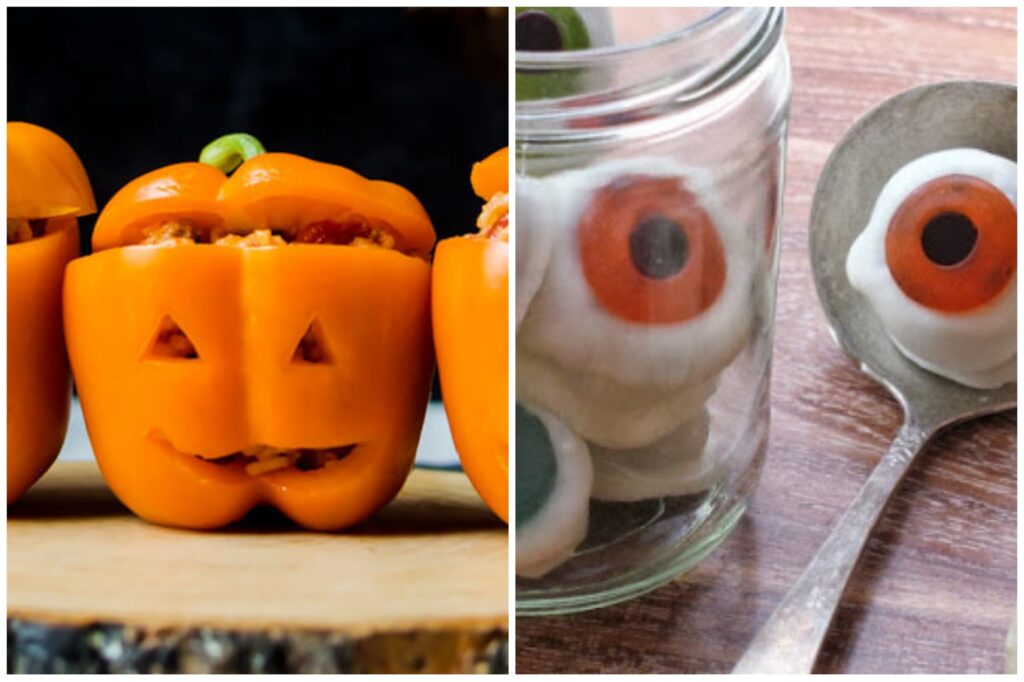 Would you like to learn how to film your maker projects better, in order to show them to the world via social media?
Would you like to learn to make some tasty vegan treats – with a Halloween theme for this time of year?
Well, we have the workshop for you!
We will demonstrate for you want then you will make two tasty vegan treats for Halloween: Eyeball brigadeiros and carved stuffed pepper Jack-o-lanterns.
Along the way, you will learn how to capture and record the process by video using your mobile phone.
Whether you are making a micro-controller or a micro-snack, publishing and promoting short videos in order to show the world your innovations and creativity are very necessary for Makers today.
So by the end of the workshop, you will have two tasty treats you made yourself and two cool videos that you can publish on social media if you choose.
The only thing you need to bring is a mobile phone with the TikTok app installed and set up.
We will bring and prepare the food for you to use beforehand.
There will be a €10 charge for the workshop to cover the cost of the food and use of the space, and a €5 extra charge for non-tog members to contribute to this member-funded makerspace.
So see you there: Sunday 9th October, 4-6 pm in Tog Hackerspace.
No booking is required.