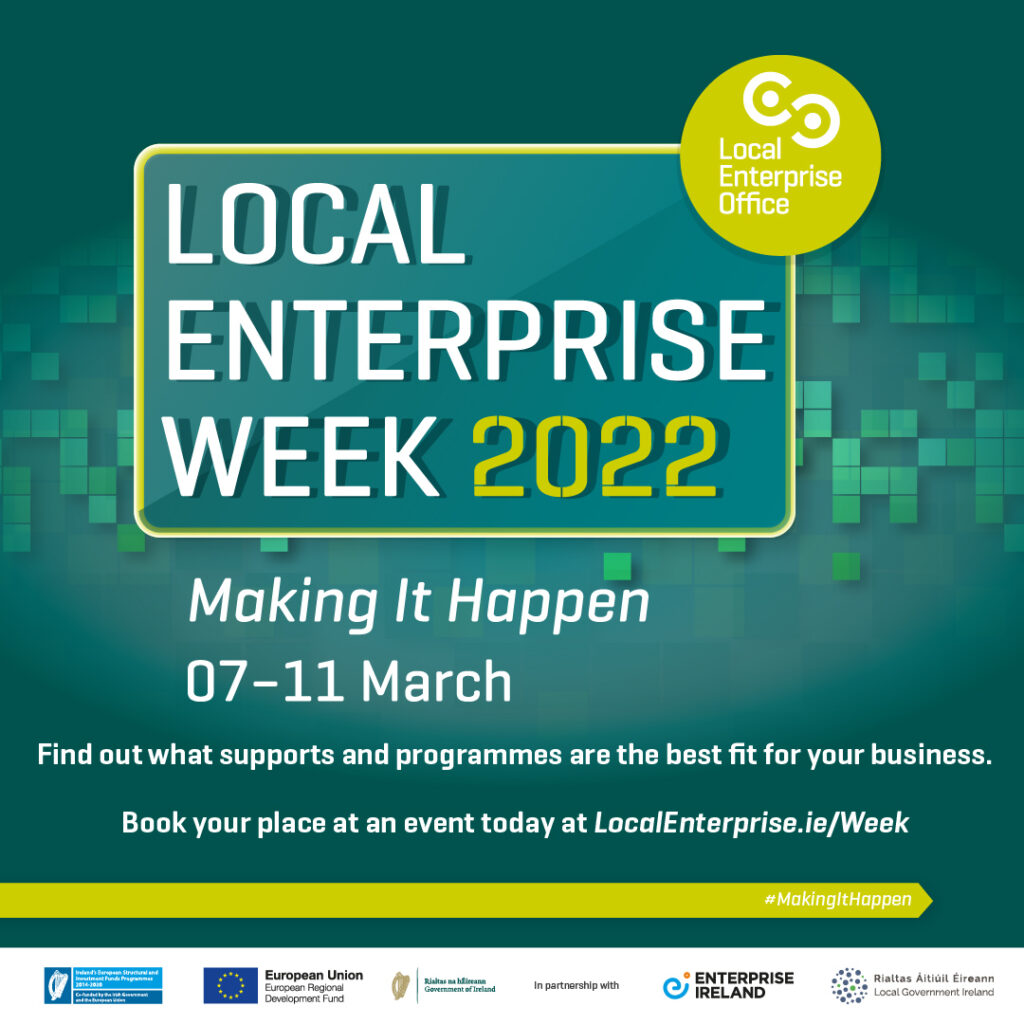 Local Enterprise Week is organised every year by the 31 Local Enterprise Offices across the country. Taking place from Monday 7th to Friday 11th March.
We are delighted to be taking part in a panel discussion called "The value of enterprise spaces & their unique offering to your business". Event details are below.
Learn how Enterprise and Innovation Hubs can help entrepreneurs and small businesses start, sustain and grow"
Panel Discussion with time for Q&A (the panel will participate in a discussion on the ecosystem, their perspective and their unique offering – services / supports) and how their Hub contributes to economic development and community.
This is a panel discussion is facilitated by Heidi Corr
Participating are 5 Enterprise and Innovation Hubs offering space and services to assist for startups and small businesses.
Eamonn Sayers, GEC, https://www.gec.ie/
Bernie Everard, Spade, https://www.spade.ie/
Nicole Edgerton, Talent Garden, https://talentgarden.org/en/
David Graham, Terenure Enterprise Centre, https://terenure-enterprise.ie/
Jeffrey Roe TOG, https://www.tog.ie/
To book your please visit https://www.localenterprise.ie/!QMB3AV