The town of Abbeyleix, Co Laois launched an ambitious community climate action project that ran from October 2020 to March 2021. It had a number of elements that included a science communicator in residence Dr Niamh Shaw, a weekly Abbeyleix Almanac TV on Facebook live, lectures and workshops.
An early video (above) produced by the project called for ideas/projects that might help the team raise awareness and further the goals of the project. Our member Jeffrey Roe with family links to the town made contact and suggested the Sensor.Community project.
Sensor.Community is a contributor driven global sensor network that creates Open Environmental Data. Its mission is to inspire and enrich people's lives by offering a platform for the collective curiosity in nature that is genuine, joyful and positive. We have worked in the past with their guides and software created by the project to deliver workshops in the past. This open community citizen science project is only possible with the contributions of the Sensor.Community at large.
The Abbeyleix team jumped on the idea straight away. They were keen to build on the experience that Tog has in running these workshops. One sensor that was already active in the town really showcased the potential for a local network to be created. A plan was drawn up with appearances on Abbeyleix Almanac TV scheduled to raise local awareness in the sensors and a date was set for the 28th of February to coincide with STEPS Engineers Week. Midlands science came on board to fund the event and remove the barrier for local people to get involved.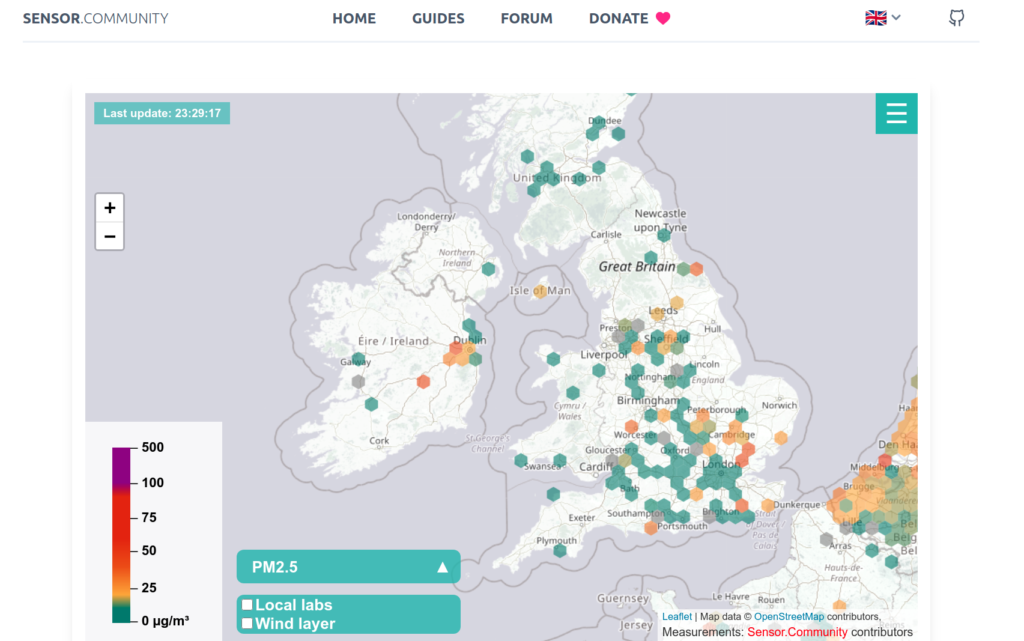 With the support of the local Tidy Towns committee, we found 14 participants for the workshop. To cut costs and to support the event being run virtually, glue guns and other tools required for the workshop were found locally and shared creating a real community feel to the whole affair.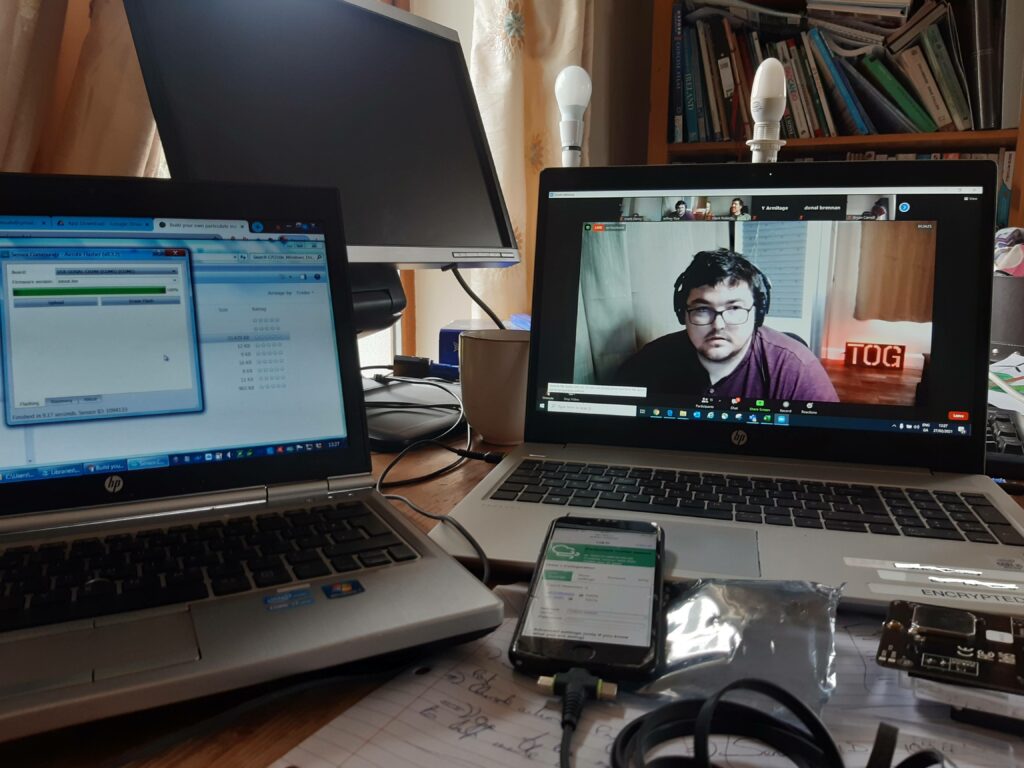 Using Zoom and a host of other tools, the workshop ran for just under three hours. Participants flashed the firmware, connected parts, setup WiFi links and put together boxes.
A few weeks have now passed since the workshop and more and more people are mounting their sensors outdoors and getting on the map. All the data can be viewed on the Sensor.Community website.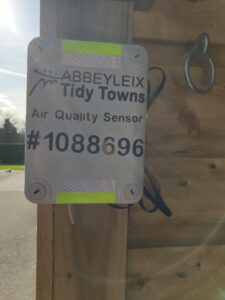 To see more photos from the workshop do check out our gallery.
We would like to thank the people of Abbeyleix for being so welcoming to us during this project and especially the Tidy Towns committee, also Midlands Science for the funding to make it possible and finally the continued work of Sensor.Community.
Update
Check out this letter published in the Irish Times about this project.
https://www.irishtimes.com/opinion/letters/sensors-and-making-air-quality-a-priority-1.4540696