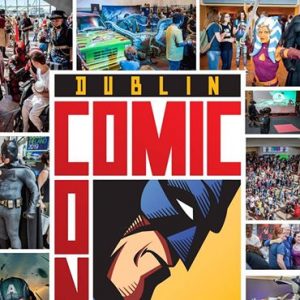 DCC is a pop-culture/fandom event ideal as a family day out or a fan nerd out! Covering everything from movies/tv shows to comics, cosplay and gaming! Whether you are coming to find rare collectables, meet some Hollywood actors and local artists, have your portfolio reviews by industry professionals or simply cosplay..we will have something to keep you entertained.
Taking place on the 10th/11th of August in the Dublin Convention Centre.
We will be showcasing a range of projects and activities including mould making, casting, wearables electronics and laser cut models.
Tickets for this event can be found at https://www.dublincomiccon.com/