A few weeks ago we ran Ealaín Solas (Light Art) a workshop where visitors got to learn about polarisation and made their own polarisation box. It was a great workshop with lots of good feedback. People loved their little boxes. With Dublin Maker only a few weeks away Jeffrey decided to make a scaled-up version.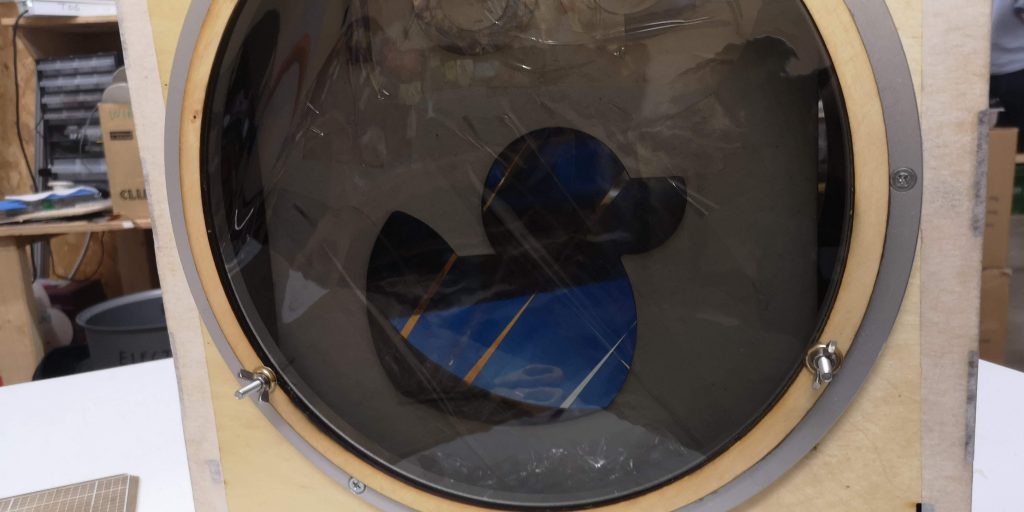 The box follows the same design as the one created by the phablabs project. Two polarizer sheets, one being static and the other mounted on a turntable that can spin around. In this model, the turntable comes from a lazy susan. A device used for cake displays.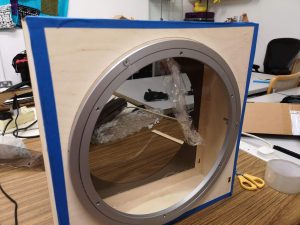 The case is laser cut with slots on the top to allow sliding in of artwork. We create two types of artworks, one on card and cutting out the shapes to allow light in and the other on acetate sheets.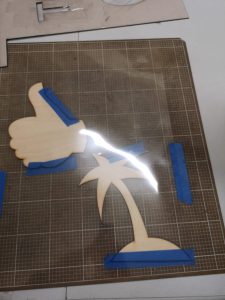 The project went down well at Dublin Maker, with lots of visitors having fun seeing the different colours and the polarizer change. For more photos of the build check out our gallery.
This workshop is kindly supported by SPIE, the international society for optics and photonics.