Last weekend a bunch of our members visited the annual BT Young Scientist & Technology Exhibition. It's always great fun to walk around and to chat to all the students about their projects. It's fantastic to see how Arduino's and Raspberry Pi's have just become tools for the students to carry out their project.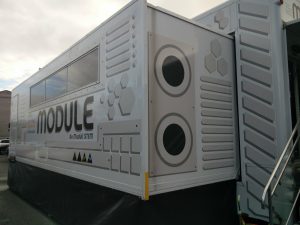 Also at the exhibition were the Stem Module. It's a mobile truck filled with all sorts of scientific and fabrication equipment to help delivery education programs to school kids. While getting the tour of the truck, we spotted a laser cutting jig for making custom pencils. We really liked the idea, so we decided to give it a go.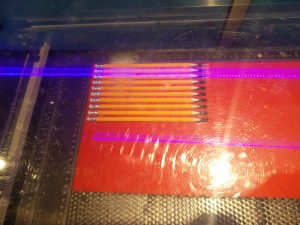 So we started off with testing if cutting pencils would work on our Lasersaur.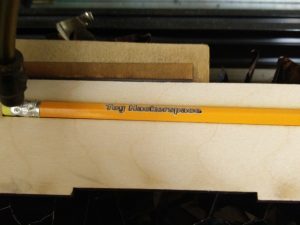 After this successful test, we tried out a single line font from Robert McNeel and a jig to cut ten pencils in one go.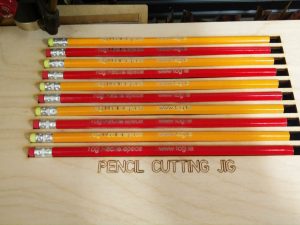 We are mostly happy with the results. Below you can see the side by side comparison. I think with a better quality pencils and raising the lens of the Lasersaur would get better accuracy. You can download our design here.