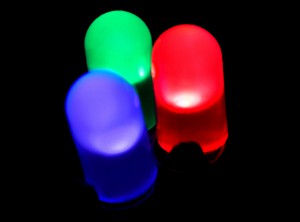 We are pleased to be teaming up with Dún Laoghaire-Rathdown County Council to bring a series of workshop all about light being the International Year of Light.
Light Sculpture Workshop
Saturday 31 October, 11am-12pm
Age 7-9 years
Lexicon Library
This workshop will take you through building a simple light sculpture kit using electro-luminescent wire. Designed for younger children, and just in time for Halloween fun and spookiness.
Invisible Light and the Secret World
Saturday 31 October, 2.30-4pm
Age 10-12 years
Lexicon Library
Assemble your own special 'invisible light' torch. Then using this so called Black Light, leave secret, ghostly messages in invisible ink, and explore the world of UV
fluorescent materials.
Both of these workshops are free but pre-booking is required. For booking please email artbookings@dlrcoco.ie
These events are part of the wider show. over & over + over and over . For more information see the program leaflet.