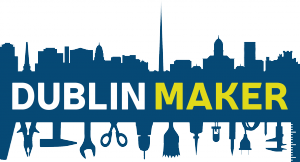 Dublin Maker is Ireland's biggest maker community showcase event. It gives a real opportunity for makers to excite and enthuse the general public about
the great making communities and their projects. This year, Dublin Maker takes place on the physics lawn, Trinity College Dublin on July 25th. They welcome all sorts of submissions in all shapes and sizes. It is a free to attend, community driven event. Apply here to submit your project.
If you missed last year or just want to be reminder about how much fun it was, check out the video below

Here in TOG, we are delighted to be a supporting organisations again this year.  We have been involved in the running of the Dublin Maker since its first year, now almost 4 years ago. We see the event as the highlight of the maker calendar in Ireland.