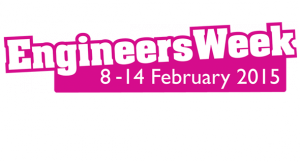 Have you ever wanted to listen to music without using your ears? Turn your own head into a speaker? The skull radio allows you to listen in total silence, by sending sound waves through your teeth! Join TOG and assemble a specially designed kit that allows you to hear sounds directly, using vibration.
This hands on workshop will cover the basic techniques of soldering. No electronics skills required. Participants must be at least 16 years old.
If you can't wait to try out a skull radio, Jeffrey's and Sinead's Guzman Box is on display in the Lexicon, Dún Laoghaire until the 24th of January.
When: Sunday, February 8th. From 2pm until 4pm.
Where: TOG.
Cost: €20 + fees for non-members, €16 + fees for members of a hackerspace. (All proceeds go to support TOG.) Tickets below.
This event is part of series of events especially for engineers week. For more see http://www.tog.ie/category/engineers-week/