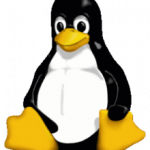 The Irish Linux User Group (ILUG) will have their AGM  in TOG on Sunday 24th from 3pm.  The format of the event will be a number of interesting talks followed by a short AGM. The event is open to anyone and free. And for those who are new to or completely inexperienced in Linux: Be not afraid! The event is open to all.
Join their mailing list to get involved!
You might also be interested in our One Small Step: Open-Source Night
Talks
Karl Jeacle : Eircom's FTTC/FTTH.
Frank Duignan: Embedded software development using stm32 boards in Linux.
Jeffrey Roe: TOG
Julie Pichon: Mentoring in Open-Source
More TBC.