This weekend we worked on a few project
This chair is made from a pallet, some foam & red velvet, check out insctructable for how we made it.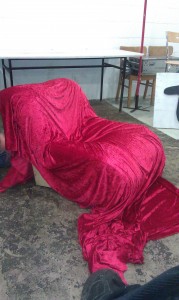 Working on a heat exchange for roof, it works off 350 cans painted black mounted on roof of TOG and then heat is pumped back into space. Will keep you up to date when we get further on with project main need is to fill up frame then take out bottom and top of cans.