Workshop Description: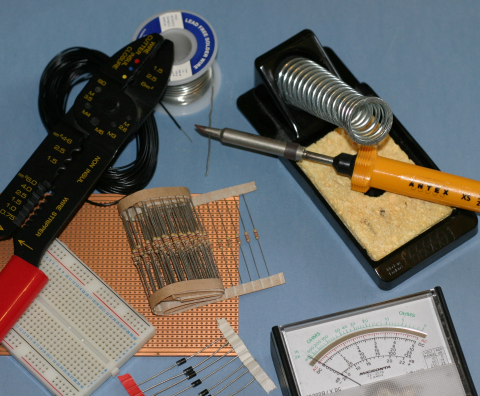 This hands on workshop will cover various aspects of soldering; from the basic techniques of soldering, to soldering electronic components to make simple circuits, right up to manual techniques to solder surface mount chips.
This workshop is split into levels so we can work with you to increase your skills. We are ready to work with both absolute beginners and those who would like to move onto more advanced surface mount soldering.
Cost:
€15 General public
€12  Students/Unwaged.
€10  TOG members
When:
Saturday 13th of February.
Workshop 1 : 10:30 to 14:00
Workshop 2 : 14:30 to 18:00
Where:
In TOG. See location page.
No electronics skills required. Participants must be at least 18 years old. Workshop open to ALL. Limited to 8 participants per Workshop. Prepayment at time of booking is required for this workshop,  via paypal.

To book please use the contact form below.
Error: Contact form not found.