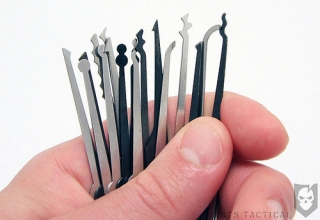 Back due to popular demand, Lockpicking Group shall reform to meet on a bi-weekly basis starting from Tuesday 22nd May 2012 from 7:30pm.
I will kick it all off with my presentation on lockpicking, going through the different types of tools and locks. Then after we will take out the box of locks and get our hands dirty, and (hopefully) pick some locks.
Beginners welcome, locks and tools are supplied.
>EDIT<
This event is open to the public and FREE. No booking required.
>/EDIT<