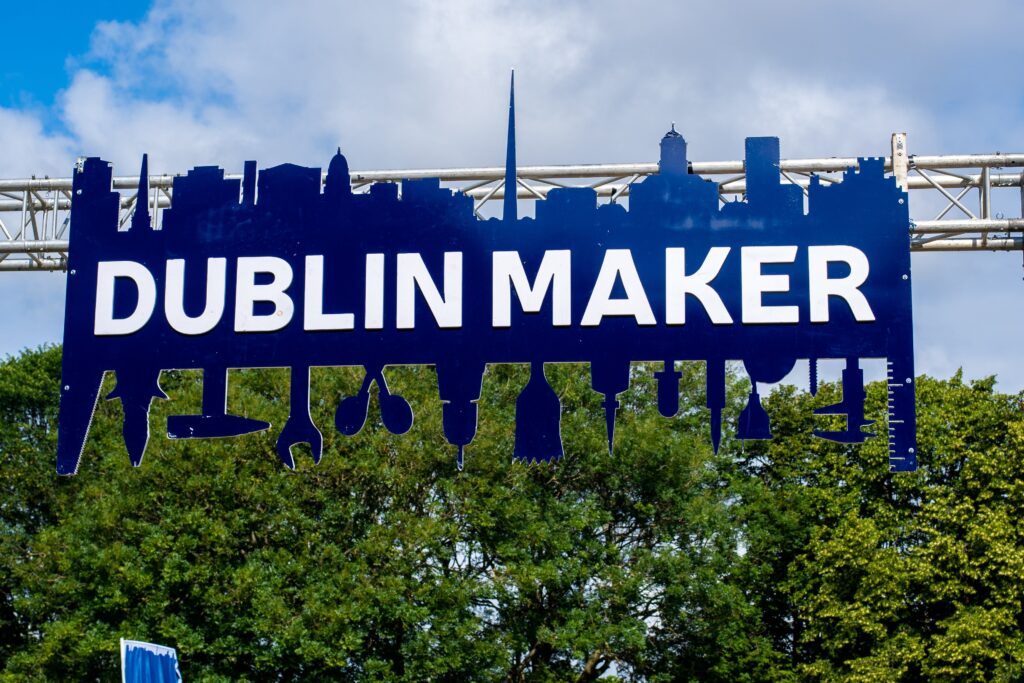 Dublin Maker takes the form of a "show and tell" experience where inventors/makers sourced through an open call, will have an opportunity to showcase their creations in a carnival atmosphere. It is a family-friendly showcase of invention, creativity and resourcefulness, and a celebration of the maker movement. It's a place where people show what they are making and share what they are learning. Makers range from tech enthusiasts to crafters, educators, tinkerers, hobbyists, engineers, artists, science clubs, students, authors and commercial exhibitors. They are of all ages and backgrounds, coming from all over Ireland and beyond.
Saturday 2nd of September 2023 10 am – 6 pm, Richmond Barracks, Inchicore, Dublin 8, D08 YY05
This year there will be over 40 exhibitors and we are one of them.
We are running a repair café – a community gathering place where people can bring their broken items, such as appliances, clothing, bicycles, or electronics, to be repaired by skilled volunteers for free. The idea behind repair cafes is to promote sustainability and reduce waste by encouraging people to repair and reuse their belongings instead of throwing them away. We regularly run a repair café in our own space in Bluebell, and we want to bring it to Dublin Maker to teach people about repair and promote a more sustainable lifestyle.
We will also show off some other projects that our members have made – for example, we are planning to have a hot air balloon, a light-up sculpture visualising network traffic, interactive games for visitors…