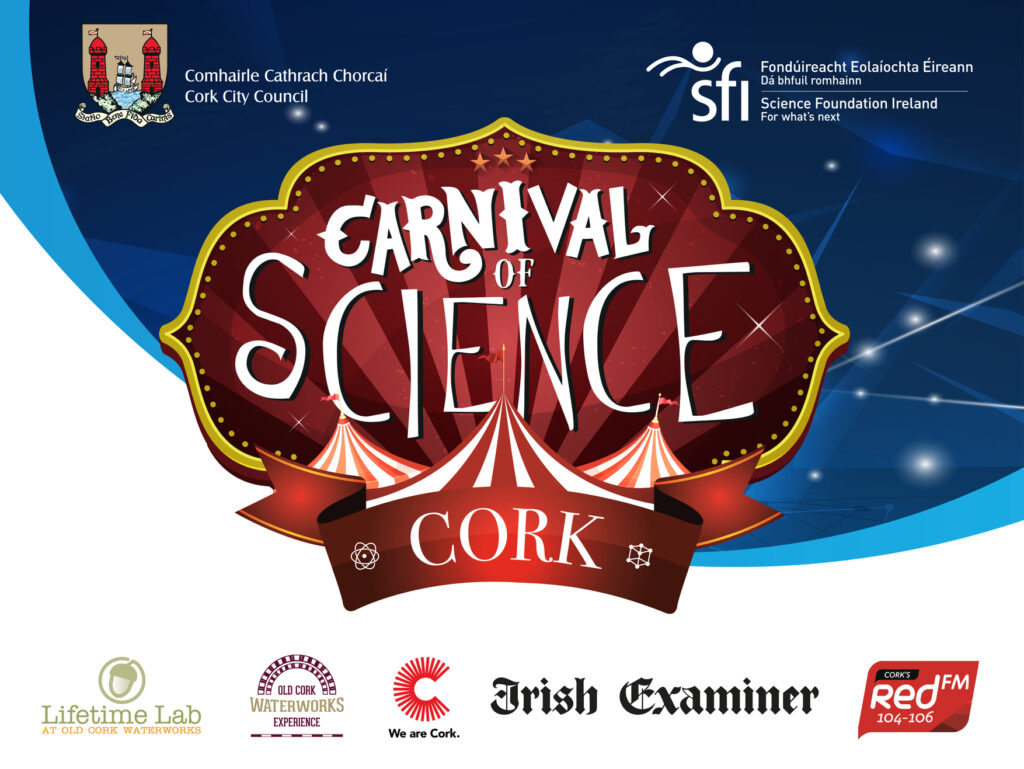 We will be in Cork in June this year \o/.
The Cork Carnival of Science at Fitzgerald Park features non-stop, family-friendly experiments, interactive activities, garden games, street cuisine and a packed line-up of live demonstrations, big top science shows, hands-on workshops and entertainment.
Fitzgerald Park, Cork
June 10th & 11th – 11 am till 5 pm
We will be showing a range of interactive games and projects that highlights what can be created in a maker space. Find us on Discover Drive.
Our own Jeffrey Roe will be giving a workshop while we are in Cork. Our friends in Benchspace are hosting a Build Your Own Satellite Ground Station workshop. https://benchspacecork.ie/events/satellite_ground_station_9june/