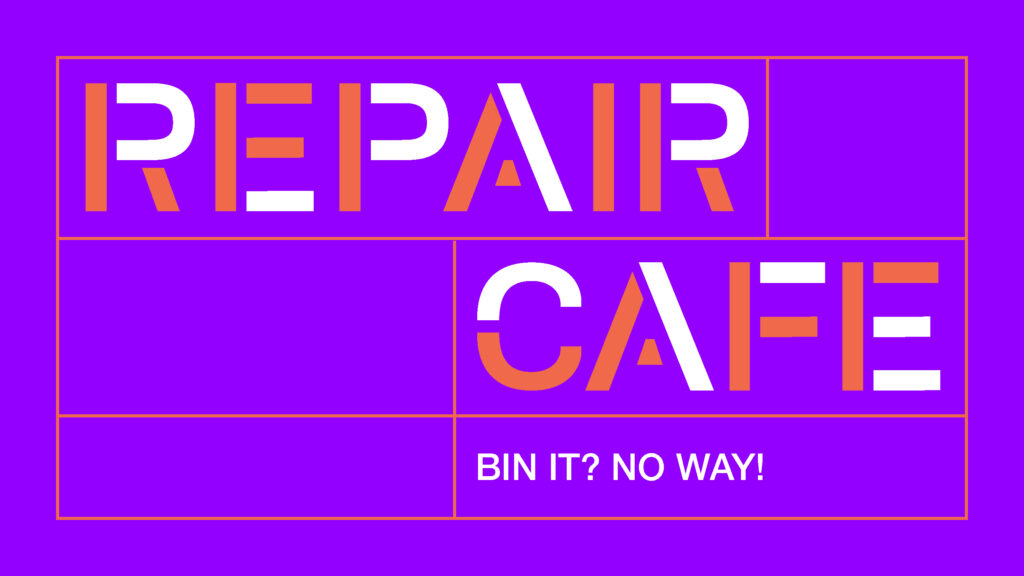 Do you have broken items at-home – clothes, small appliances, toys, electronics?
No need to throw them away!
Save your things from the landfill and your wallet from having to replace them.
Bring them to our repair café and learn how to fix them together with our volunteers. We have tools, materials, space to work on your item, and repair experts who will help you with your repair.
A repair cafe is a community gathering place where people can bring their broken items, such as appliances, clothing, bicycles, or electronics, to be repaired by skilled volunteers for free. The idea behind repair cafes is to promote sustainability and reduce waste by encouraging people to repair and reuse their belongings instead of throwing them away.
At a repair cafe, visitors can learn how to repair their items themselves or watch and learn from the volunteers. Repair cafes also offer a social atmosphere where people can connect with others who share their interest in repairing, reducing waste, and promoting sustainability.
Tog members will be on hand to show you around the space – come and enjoy a tea or coffee and a tour while you wait!
What objects can you bring in?
Clothes and accessories
Toys
Small electrical appliances and electronics
Small furniture
… and many other things!
Safety (PAT) testing for electrical devices will be available.
Where? – TOG, Unit 1B Motor City
Kylemore Road, Dublin 12
When? – Sunday April 23rd, 11 am – 4 pm
Admission is free – all are welcome!
If you would like to be a fixer, drop us an email.