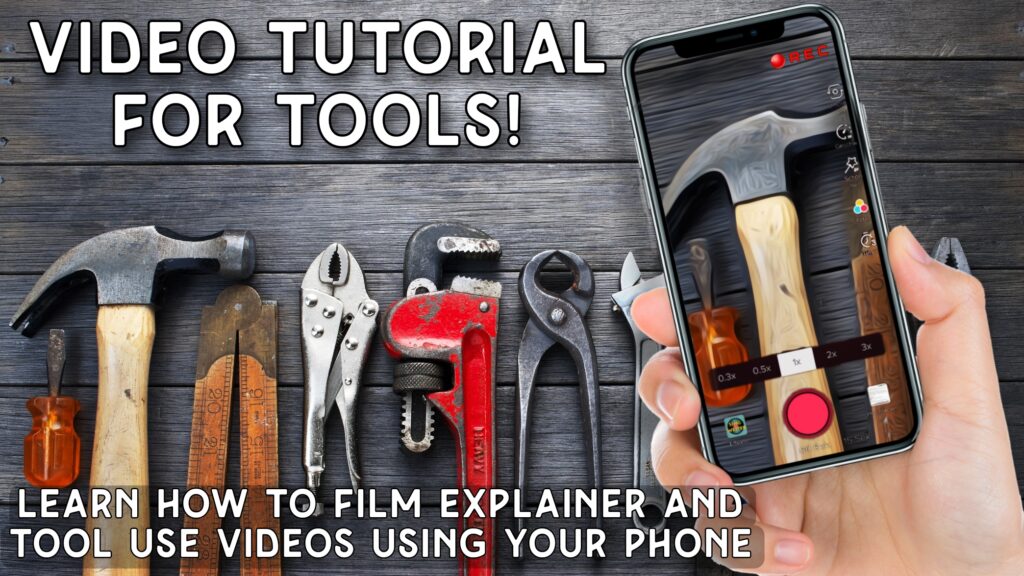 Would you like to learn how to make videos?
Would you like to see more instructional videos on how to use various tools correctly?
Then let's make them!
In this workshop, we will bring our favourite tool (and some material to use it with) and learn how to make a video that demonstrates and explains it in action for others.
In this way will build up a video library for tool demonstration and a video-making skills base for our maker community.
We will use our phones to film, edit and publish the videos.
Bring a tripod (just a cheap one from Tiger or a discount store will do) if you can.
By default, we will use TikTok as the app to make our videos with, although participants can use other methods/apps that they prefer (for example video editing apps such as VN and Capcut are free and available on both apple and android phones).
So what do you need to bring?
A tool (and material to use it with) and a phone (perhaps with a tripod so you can film it hands few) and an app such as TikTok installed on it.
Bring a script of what you want to say about your tool and how it works if it helps you.
You will make a short 1-2 minute video about the tool and how it's used that can go up on tog's wiki and video channel so others can get an idea of how to use it.
We'll also run through the basics of making a video with TikTok too.
You can choose whether or not to publish the video you create, so don't worry about making mistakes or being on camera.
It will be a relaxed workshop that is open to anyone of any video skill level.
There will be a €5 donation suggested for non-members to tog for use of the space, due to tog being a member-funded community space.
See you Sunday 16 October 4-6 pm in Tog!