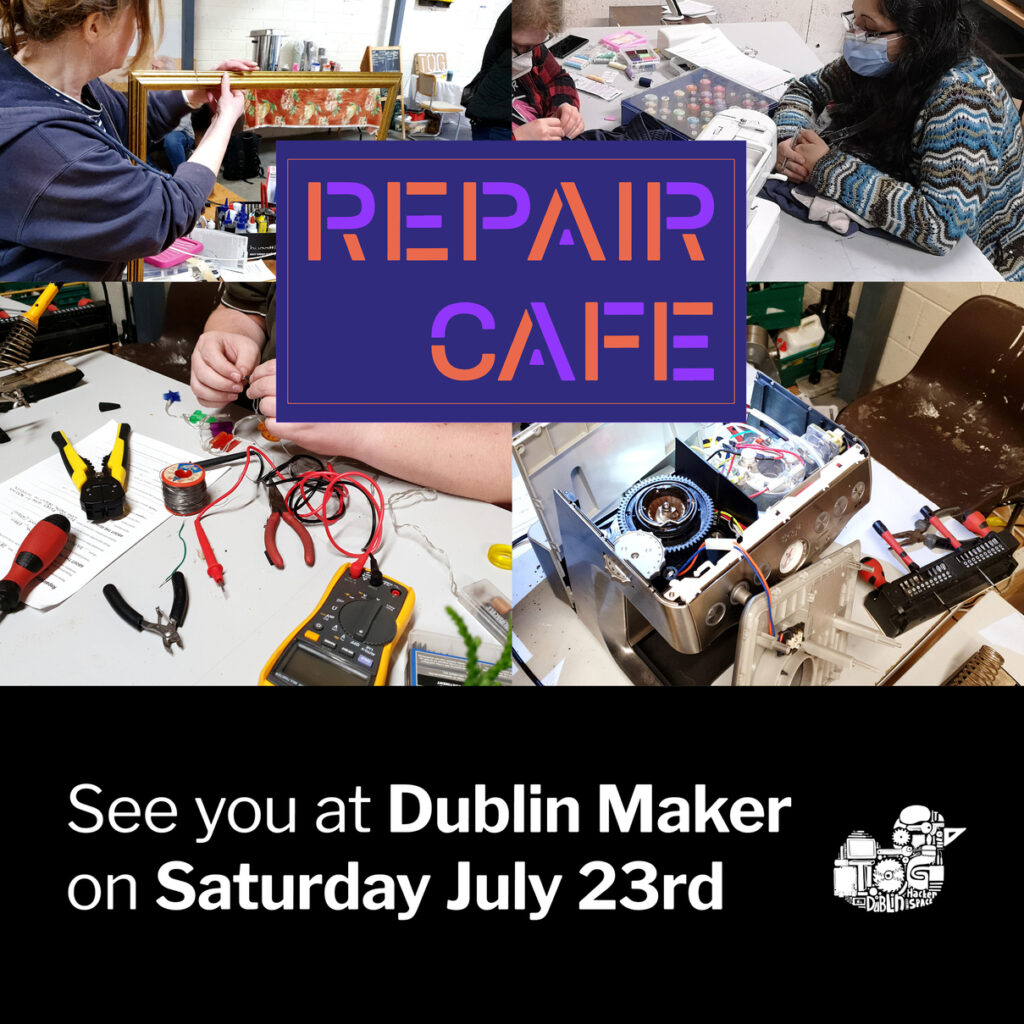 Do you have broken items at-home – clothes, small appliances, toys, electronics?
No need to throw them away!
Save your things from the landfill and your wallet from having to replace them.

Bring them to our repair café and learn how to fix them together with our volunteers. We have tools, materials, space to work on your item, and repair experts who will help you with your repair.
We are bringing the repair cafe to this year's Dublin Maker. There will be 50 makers will taking over a tented village of invention. From traditional Aran jumper-making, to AI racing robots, we have everything to keep robots warm and content, but also lots for humans.
The event gives you the chance to speak to makers who have created everything from wooden sculptures to lightweight jewellery, from 3D-printed cosplay props to giving coffee pods a second life as hand-crafted jewellery.
We will be showcasing a mix of our projects and also a repair café. So don't come empty-handed to the festival on the 23rd of July in Merrion Square.
What objects can you bring in?
Clothes and accessories
Toys
Small electrical appliances and electronics
Small furniture
… and many other things!
Safety (PAT) tesitng for electrical devices will be available.
Where? – Dublin Maker, Merrion Square Dublin 2
When? – Satruday July 23rd, 10 am – 6 pm
Admission free – all are welcome!
If you would like to be a fixer, drop us an email.