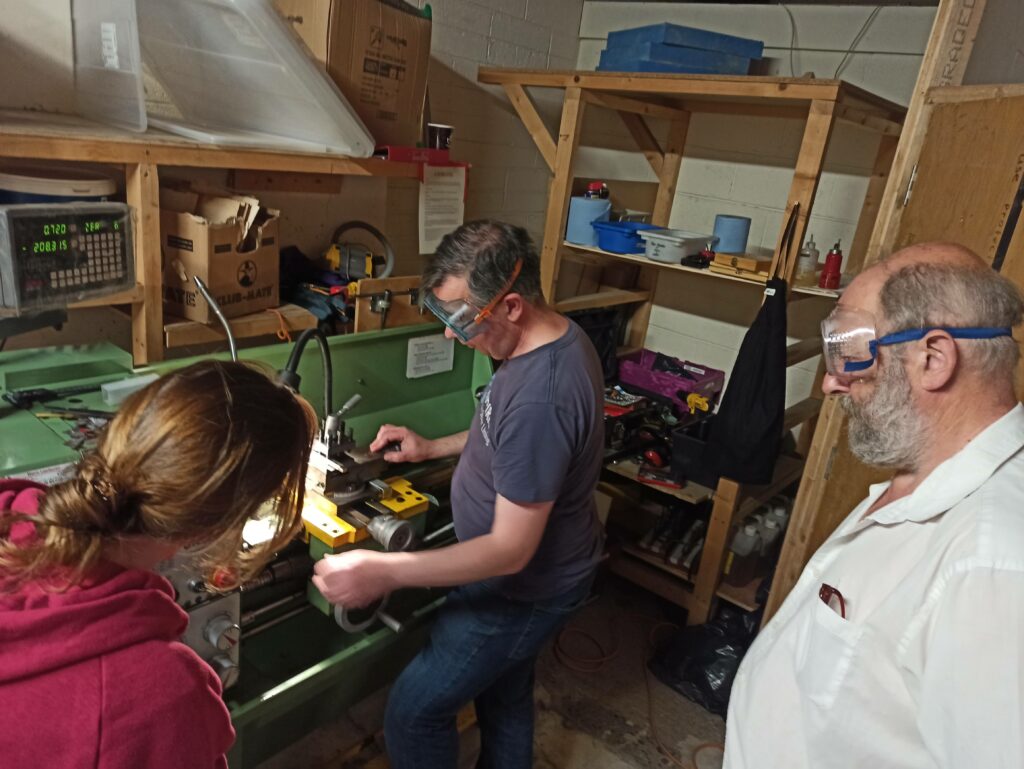 Some of our events and classes are members-only. Sadly this is due to insurance and class size capacity. Our recent Lathe skills workshop was one example. Below is Marcelo's experience of taking the lathe skills workshop.
I found the training very interesting and complete.

We started the training by checking the safety matters. For example, we should always wear the glasses protector, or in case there is an emergency we can stop the machine safely, and also few other ways to deal with an emergency. Then, we talked about the variety of materials we can use for shaping and the kind of tools we have at TOG for using with the machine.


After everybody was trained, we individually tested our skills using the machine on David's support. At the end of the course everybody had their doubts clarified, and as soon as David answered everyone, we concluded the training.

I had never had an experience with a lathe before, now I know the complexity of using it, and David explained very well with many details about many tools we can use with the machine and how we can manage that.

I hope I can use the lathe in my next projects 🙂
Consider joining and supporting the space by becoming a member to gain access to these restricted events.