The Our Balbriggan Loves Learning festival will take place from April 19-30 and will explore a range of learning and upskilling opportunities. As part of the festival, there will be a Balbriggan Mini Maker Day on Saturday 23rd from 10 am till 5 pm in Balbriggan Library, Saint George's Square, Balbriggan, CO. Dublin. K32 TW27.
The day is open to visitors both young and old for a day of family-friendly workshops and maker showcases. On the day there will be a mix of workshops suitable for all ages, from coding and game crafting to lego making and LED art.
There will be an abundance of activities for small kids and big kids too. An exciting show and tell area where Makers will showcase their crafts and you'll discover the art of making.
Tog will be on hand to showcase what our makers get up to including homemade satellite receives, IOT air quality sensors and metalwork. Drop by our stand and say hello.
For more information about the event please visit.
https://balbriggan.ie/mini-maker-day/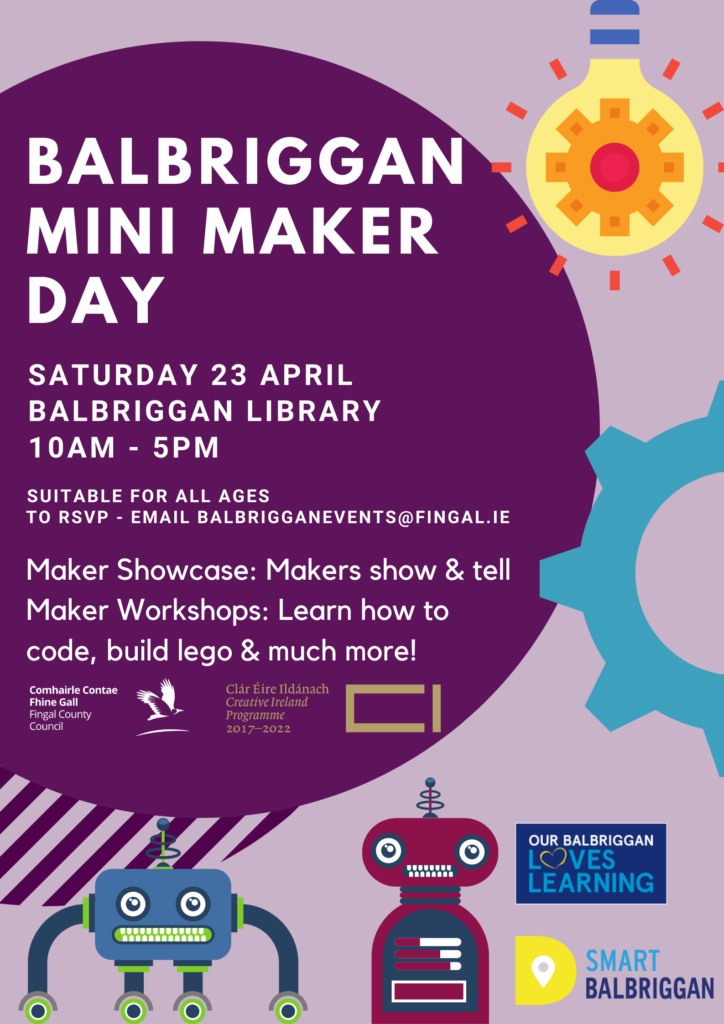 Update Check out our photos from the day.
https://www.tog.ie/gallery/nggallery/all/balbriggan-mini-maker-day-22