It has been a while since we gave an update on our fitout works on Tog 4. Below are the highlights.
Flooring
We have put down a wooden floor in our electronics room and common room. The flooring came from Tog 2 and Tog 3. it has been a big cost saving to be able to reuse the flooring.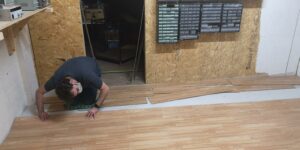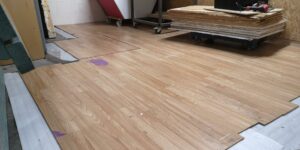 Our machine room is made up of a cement plinth but it has lots of high points and holes. We have done our best to give it a rough levelling. Below is a video of Gary mixing up some self-levelling screed.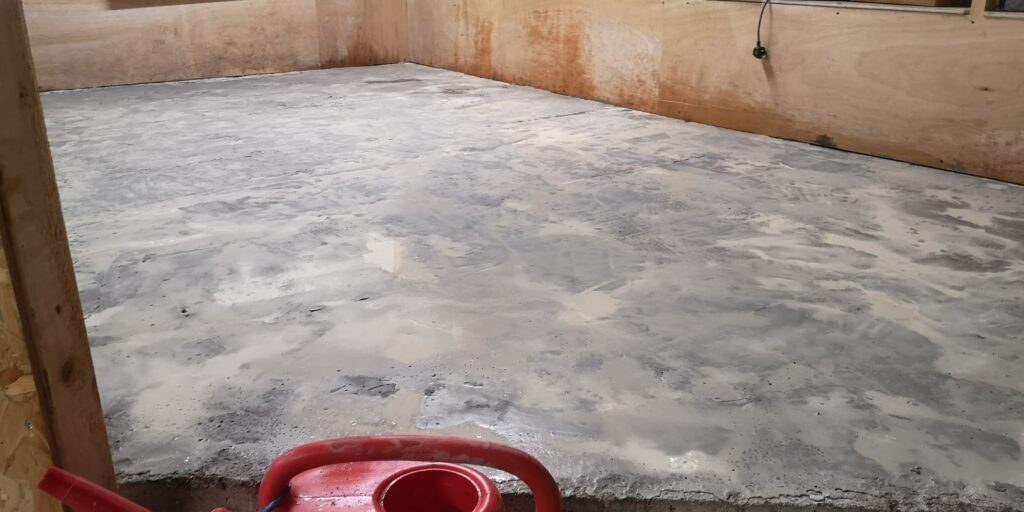 The floor will dry in the coming days and allow us to install our lathe and laser cutter in this machine room.
Walls/Painting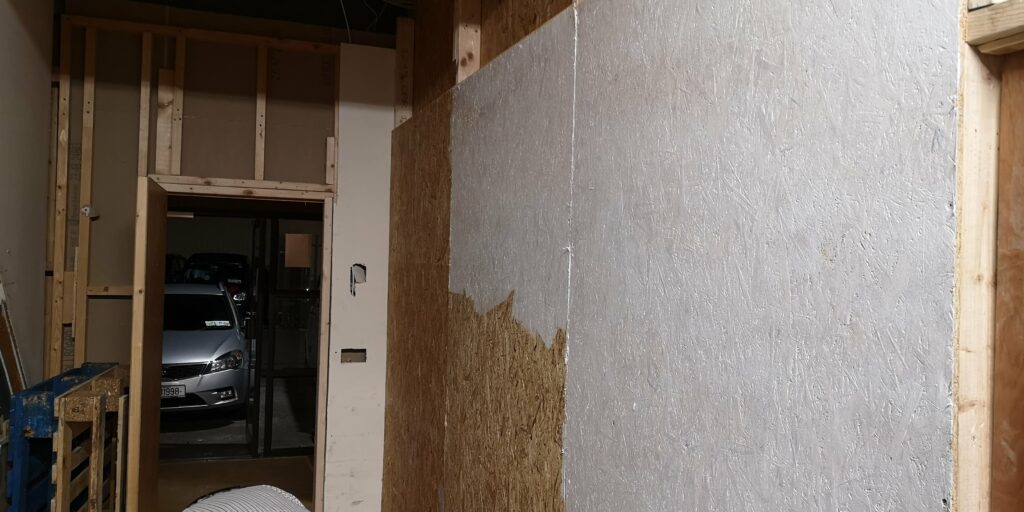 Most of the walls are now in place. In order to brighten things up, we have started to paint them all white. One coat is now on the upstairs walls with the downstairs just started.
Electrics
As the space has been subdivided and the layout changed we have the lights. Additional sockets and circuits have been added.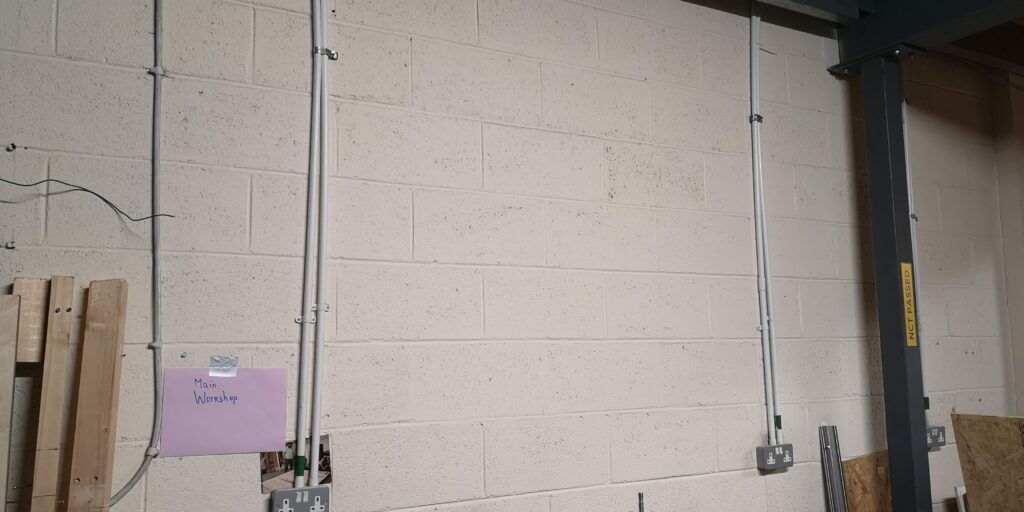 The above are only small examples of the works being carried out by our members. Check out our gallery for more.