We will be opening our doors in just a few weeks. Our first event will be the return of our lock picking group. Be sure to check out our meetup page for updates.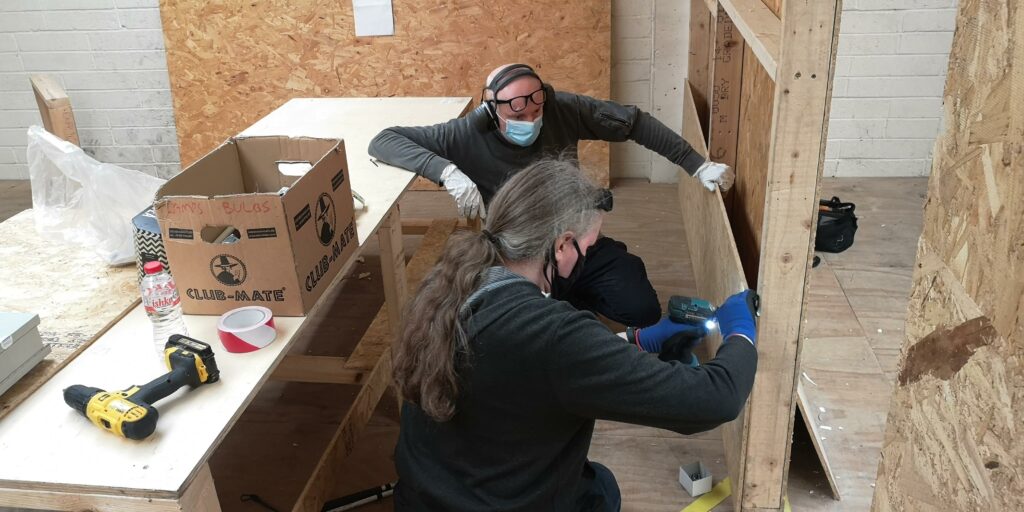 In the mean time we have been adding more walls and last weekend doors. Did you know all the wood panelling and doors have come from our old space. We are doing our best to reuse building materials as much as possible. It certainly creates a lot more work for our volunteers but we think its good to strive for reuse as much as possible.
We are also glad to say our new access control system is in place. Members can now once again the space 24/7. It is an importance part of our space being able to support the different available of our members and being a fully 24/7 space for our members.
As always there are plenty more photos on our gallery.