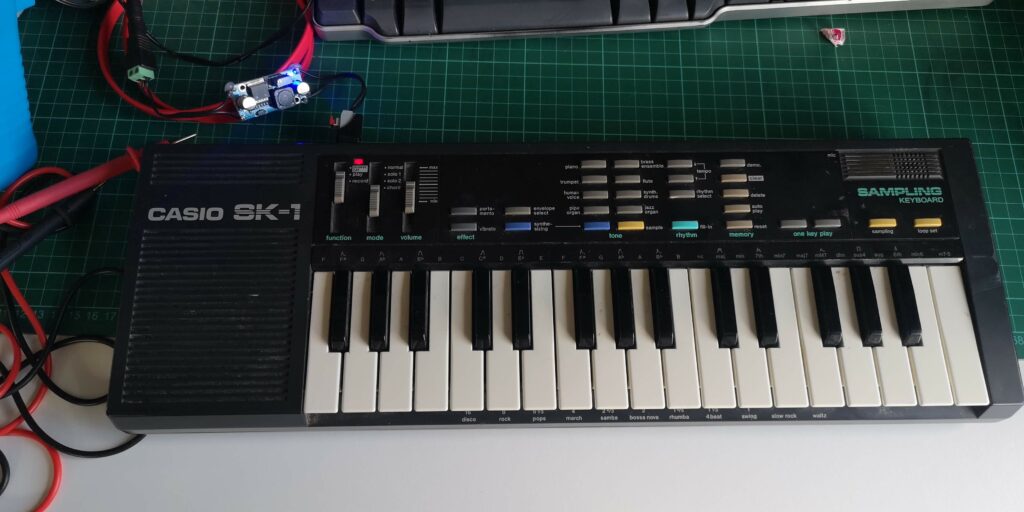 A story of repair by our member Jeffrey.
I do like the chance to repair things every now and again. It allows me to get away from coding and try something.
This Sunday I had a look at this broken Casio SK-1. A classic small sampling keyboard made by Casio from 1985.
https://en.wikipedia.org/wiki/Casio_SK-1
From the owner, they didn't have a plug for it and it was no longer working with batteries and the last time they played it the sound was a bit off.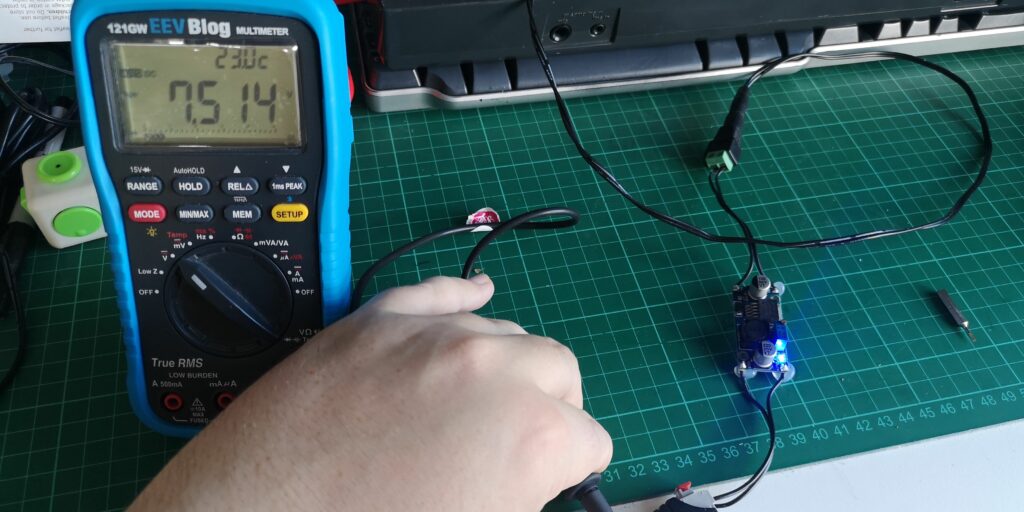 I got the unit to power up with an adjustable voltage supply but taking care of the odd centre pin negative configuration. It can certainly make noise.
Finding the service manual online, made opening it up fairly straightforward. I can see some type of liquid had stained the area around the battery compartment.
A good while cleaning contact points and spraying it with a load of compressed air it looked a lot better. Now testing with five AA batteries the unit came to life.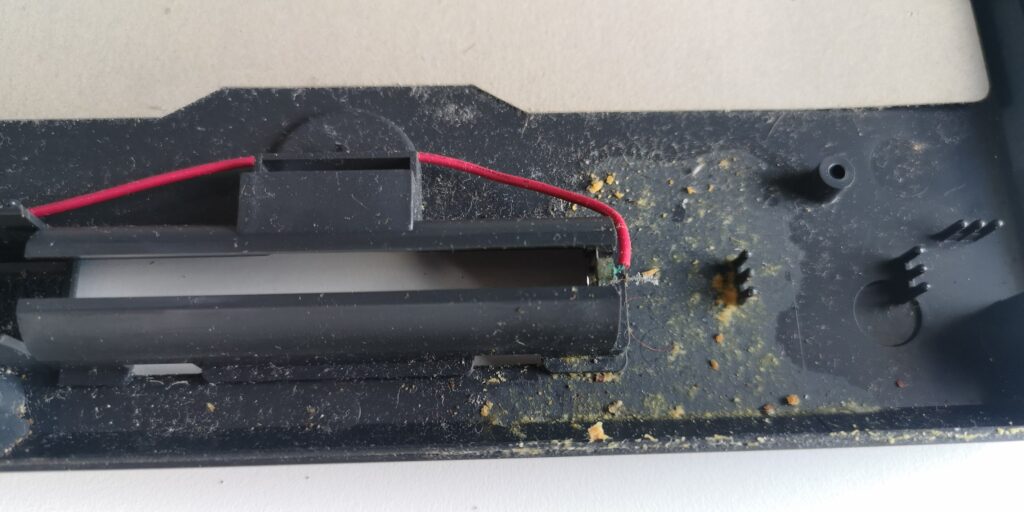 Now for the odd sound. It seems when the volume is about 40% and a few of the bass notes are played distortion comes to visit. Thinking it might be just the inbound speaker, a line out was plugged in and it had followed us there.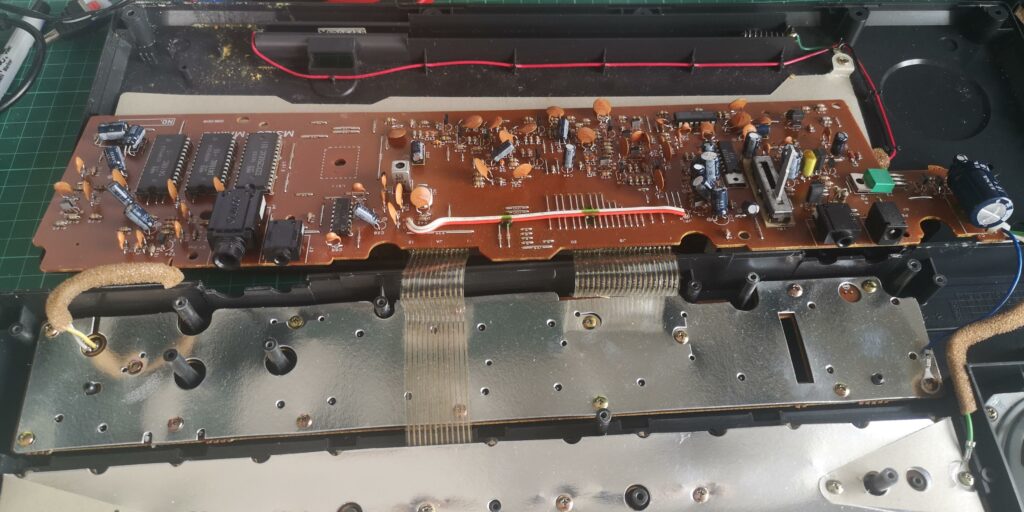 The demo mode and other instruments at higher volume seem to be free of this distortion. A visual inspection of the caps and parts on the board, I saw no immediate signs of damage.
I called it a day before reaching for the oscilloscope and began probing singles and that's all the time on I had on a Sunday morning.  For more photos check out our gallery.