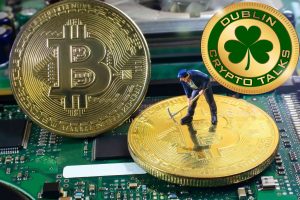 Come and learn about Cryptocurrency Mining with David. Learn how to start on the right foot with these new technologies.
You don't need to bring a shovel, a simple laptop will do (MS Windows OS recommended)
> What is Crypto Mining (and why it is required)
> PoW and PoS.
> Difficulty, halving, Hashing power, block rewards.
> Pitfalls and concerns.
> Hands on with Staking and Masternode mining
> Hands on with CPU/ GPU mining.
This workshop will take place on Tuesday, March 26, 2019 from 6.00pm to 9pm
For tickets visit https://www.eventbrite.ie/e/cryptocurrency-mining-workshop-tickets-59165237819
Feel free to join our meetup group or follow us on Twitter: