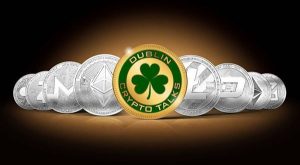 We are hosting the Dublin Crypto Talks meetup for a Blockchain & Cryptocurrency for Beginners workshop. The meetup's mission is to accelerate the advent and adoption of Blockchain technologies. The workshop will cover How Bitcoin and Blockchain works, How to securely store cryptocurrencies and Setting up a wallet, send-receive coins, backup wallet.
Date & Time of the event: 26th 6pm -10pm
Duration of event: 4 Hours
To sign up for the event visit their meetup page.