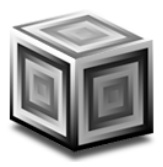 SuperCollider is a platform for audio synthesis and algorithmic composition, used by musicians, artists, and researchers working with sound. It is free and open source software available for Windows, Mac OS X, and Linux. With it's GUI that can interface with external controllers. In a client / server architecture, it features a library providing for acoustic research, algorithmic music, interactive programming and live coding. The objective of this workshop is to learn the basics of the language and apprehend time in its projects to develop complex scenarios by orchestrating and communication of its internal and external processes to SuperCollider.
Workshop Leader Bio: Sébastien Clara is multidisciplinary, he is computer scientist, musician and musicologist. He has compted a musicology course (my humanities) concluded with a Master of Science in Computer Music and Master of Music Research. At the present time, He is a PhD student and teaches computer music at Jean Monnet University of St-Étienne. He is also a keen trumpet player.
Blog : https://sebastienclara.wordpress.com/
Participants: Must bring a laptop with SuperCollier pre-installed and a set of headphones.
Dates: Saturday 29th of October 11:00 – 15:00
Cost: Free but requires preregistration. See below.
This workshop is for adults only.