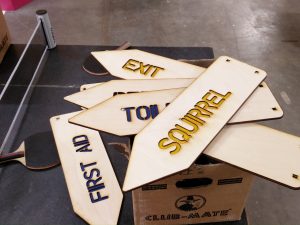 Our friends over in Dublin Maker were in need of some signs for their upcoming event. We are makers so we gave it a go. They wanted road sign styled signage. We started off by finding the just right font. We need something that would work well as a stencil. We ended up choosing Unconform Round.

Once we found the font, it was onto finding the shape of the road sign. A quick google search, we found a lovely svg file of a road sign that had a CC licence.  A moment later on the lasersaur, we had a cardboard prototype.  We played around with the sizing until we felt it was about right. 
To add the wow factor, we decided add a secound plate and spray painted some color and then laminated the two bits together with wood glue.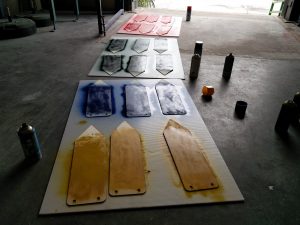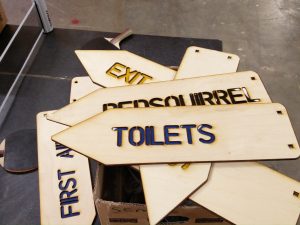 If you would like to make your own signs here is our svg file or check out all the photos from the build in our gallery.