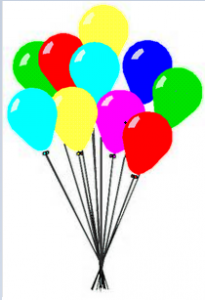 Come along on Saturday 30th January at 7PM to TOG's Birthday party, January Open Social and Grand Opening Bash…… all rolled into one. We want to to make it our best party ever.
We moved from our old place in Chancery Lane in November. Now we're up and running in our new space at 22 Blackpitts. Come in and catch up with us. We'll give you a tour of our fantastic new space. Our very own brewers are promising TOG beer and other samples for you to try. Weather permitting, you might get to cook your own pizza on TOG's very own pizza oven. Try your hand at some lock picking, but be warned…. it's addictive. There's some great project ideas in the works by some of our members….. making guitars, a dedicated brew room and another Art show to name but a few.
The space stays open until the last member is left……usually the small hours of Sunday morning. The open social is free to attend for members and visitors alike. Our doors will be open from 7pm. Drop in for 10 minutes, or stay the whole night. We have parking available. Bring beer, food, gadgets! Hope to see you there.
UPDATE: As is tradition, our very own Schrodinger invites the world : New year, new space, new TOG. Let's PARTY!!
UPDATE 2: Check out the story in Silicon Republic about us. Tog's seventh birthday party a maker's delight