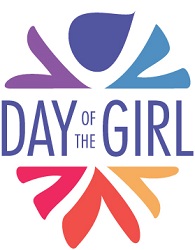 We joined with CoderDojoGirls, Girls Hack Ireland, Intel Ireland and Coding Grace for an artsy themed coding hackathon to celebrate International Day Of the Girl and EU Code Week.
This is a one day event focusing on programming music, developing game apps and learning about hardware. The event is broken up into a number of tracks giving you the chance to pick someone that suits everyone.  If you've never coded before this is the right place to start! If you've coded before, betcha you've not programmed music using Sonic Pi or made a story-telling game with Fungus Games & Unity3D. It you like making physical objects you can pick the imaginative engineering.
In TOG, we have teamed up with Intel to run the imaginative engineering track. We will be focusing on making Hardware Hacks. We will be soldering up electronics, programming Galileos and making laser cut projects. No previous skills are necessary for this track.
Date: Saturday, 10 October 2015 from 10:00 to 16:00 (IST)
Location: DCU Innovation Campus, Old Finglas Road, Glasnevin Dublin 11
Tickets: Below:

Parents
This workshop is suitable for children aged 11-17. All under 18's must be accompanied by a guardian. Guardians do not register for a ticket here. Parents who are interested will have the opportunity to learn Python on the day from Coding Grace.
What is Coder Dojo?
We hacked together a cool hangout that puts the real power of the internet and technology in the hands of the Irish youth. The true power of the net comes from coding, designing and having fun. CoderDojo is a place where you can learn from others and share what you are doing! Each week we have a hands on session with technologies like HTML5, App Development, PHP or Python. See https://coderdojo.com/.
What is CodingGrace?
Coding Grace are a group of developers based in Ireland who love to code and do other geeky and not necessarily crafty activities. Some of us code full-time, or just for fun (or both). We have people who are part of other technical user groups such as Dublin ALT.NET, GameCraft, Python Ireland, Ruby Ireland and more, We provide female-friendly workshops and events in an environment for developers and aspiring developers mentored by diverse instructors from the industry. See https://codinggrace.com/.
What is Girls Hack Ireland?
Girls Hack Ireland is a program developed by The Insight Centre for Data Analytics (@insight_centre) with the aim of generating knowledge & interest among younger girls to pursue the academic disciplines of STEM (science, technology, engineering and mathematics) subjects through creative, interactive learning. See https://www.insight-centre.org/node/134518.
TOG Dublin
TOG is a hackerspace based in the centre of Dublin, Ireland. It is a shared space where members have a place to be creative and work on their projects in an environment that is both inspiring and supportive of both new and old technologies. See http://www.tog.ie/
Intel Ireland