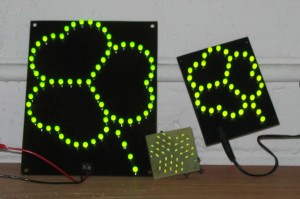 TOG is delighted to be taking part in this year's St Patrick's Festival. The St Patrick's Festival is a 4 day event with different activities taking part all over Dublin. We will be taking part in the Big Day Out.
The Big Day Out takes place on the 18th of March. One of the flag ship events of the festival, it aims to amaze you with street performances, theatrics, Irish language events, workshops, fun zones, music, open air shows and more.
The event takes place in Merrion Square, 12:00 until 18:00. The event is free and open to all ages.
TOG will be making a home for itsself in the Discover Science & Engineering area. We will be helping to promote the upcoming Dublin Mini Maker Faire.(Open call ends this week)  TOG along with NUIM Makers Club and robots.ie will be putting together a fun and interactive stand. On the day we will have sumo fighting robots, arduino powered  instruments , 3D printing  and our freshly made buzzer game.