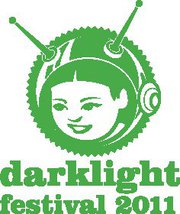 We will be hosting a unique 2 day hardware hacking area at the upcoming
darklight festival
. We will be showcasing a wide range of
projects
created by our members . LED displays,
Rubens Tube
, e-clothing and pin hole photography.
Over the weekend drop by and learn how to capture images with our homemade pin hole cameras. Be  amazed at the printing of 3D objects with our Makerbot. Be flashy by  making one of our LED badges. Be thrilled by the heat of our infamous  Ruben's tube.
Darklight takes place from Thursday 20 – Saturday 22 October in the The Factory, Barrow St. Tickets are available via the darklight website from €10.