An ancient proverb says that power tool failures occur in threes. During the same week that the lathe motor burned out and the compressor wire meltdown has turned it into a scary noise machine, we also had a mysterious malfunction in one of our welders. It didn't release any smoke, didn't make weird noises. It just didn't weld. 0 volts across the output.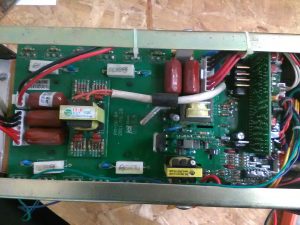 This machine, a small 180A TIG/MMA inverter welder, has recently been repaired. It was not used heavily, as TOG has only so much use for welding. In fact, it was only used by a couple members to practise their welding skills.
On one hand, this machine was 5 year old, has been used extensively in the past and could have been written off as death of old age. The cost of a commercial repair would probably exceed the value of the welder. On the other hand – why not try to repair it ourselves before scrapping it?