As part of Science Week, TOG will be hosting an afternoon soldering workshop with DIY circuit board demonstration.
Workshop Description: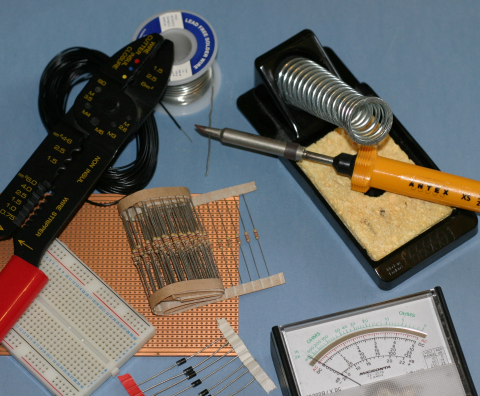 This hands on workshop will cover various aspects of soldering; from the basic techniques of soldering, to soldering electronic components to make simple circuits, right up to manual techniques to solder surface mount chips.
This workshop is split into levels so we can work with you to increase your skills. We are ready to work with both absolute beginners and those who would like to move onto more advanced surface mount soldering.
Demonstration Description:
The demonstration will cover the steps involved in DIY circuit board fabrication, showing the processes and the chemicals used to produce a circuit board at home.
Update Nov 1, 2009.
Saturday 14th booked out.
Update Nov 6, 2009.
Sunday 15th booked out.