TOG is hosting a CryptoParty on Saturday, 15th February at 6pm. The event is free and open to the public.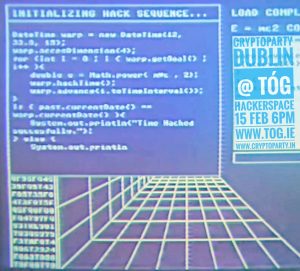 CryptoParty is a decentralized movement with events happening all over the world. The goal is to pass on knowledge about protecting yourself in the digital space. This can include encrypted communication, preventing being tracked while browsing the web, and general security advice regarding computers and smartphones. No experience is necessary. The idea here is for everyone to learn and share knowledge and the event is aimed at people who have no experience. We will be reccomending free and open source software. To try the tools and apps directly at the CryptoParty, bring your laptop or smartphone
For insurance reasons, anyone who attends is required to sign into TOG's registration system.

After the CryptoParty. You are welcome to stay for TOG's open social evening.