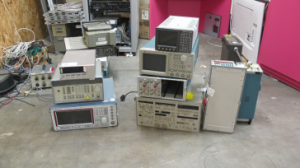 We received another donation of Electronic test gear from Testwall. It's a mix of equipment which we'll put to good use in our space.
At Testwall they offer a wide range of refurbished test and measurement equipment and supply globally across a number of industries such as Manufacturing. https://www.testwall.com/office/ireland/ Thanks for all the grear.We will put it to good use.
Drop into our regular Monday night electronics if you'd like to have a look an get involved. Check our events page for details.