TOG is delighted to be accepted into Dublin Maker again in 2018. We are really excited to join the maker community from Ireland and the world to show off our projects and meet other makers and the public.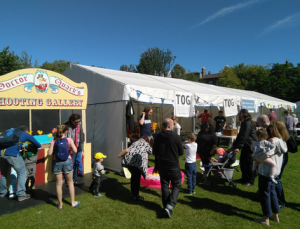 We will have some of our old favourites, but we also have some really exciting new interactive projects from our members and we want to give you a sneak peek of what we will do.
We have an interactive Duck made from K'Nex and LEDs, We have a real world Wireshark, and a microscope showing just what is inside microchips.