Hope you had a good Paddy's Day,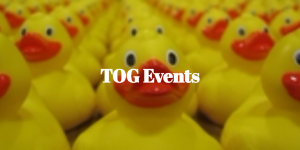 Events @ TOG
Monday 20th, 7pm, Coding Night
Tuesday 21st, 7.30pm, Lock Picking Night
Wednesday 22nd, 7pm, Craft Night
Monday 27th, 7pm,  CAD and Electronics Nigh
Help Promote TOG?

Reddit user?   Go to /r/Tog_Hackerspace/, subscribe and up-vote some posts, maybe post a few things.
Twitter user?  Go to @tog_dublin and follow it. On your phone, add TOG to favorites, so you get a notification when we tweet, favorite the tweets/retweet them.
Facebook user?  Go to our Facebook Page and like the page, click follow so you get notified when the page has a post and like, comment on or share the posts.

Quack Quack Quack
Quaaack Quaaack Quaaack
Quack Quack Quack