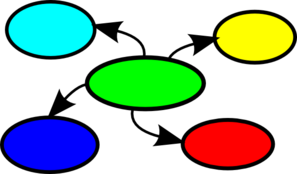 By now, you'll probably know that we hold a regular Open Social evening on a Saturday in the middle of each month. November will be no different. We'll be doing it on Saturday 19th November. This month however, there'll be a bit of a twist!
We'll also be hosting Science Hackday Dublin that weekend, so the space will be very busy. You'll get to see up to 100 makers, up to all sorts of making antics, just for the pure hell of it!
If you've never been to our Social, you'll find it a great alternative Saturday evening in town. Come in and look around. If you've never been in before, we'll give you the grand tour of the space. Talk to members and visitors about projects or things you'd like to do. Ask about our regular craft evening, which has just restarted. See what the Science Hackday participants are up to. If you like what you see, ask about joining as a full member. Either way, we're always interested to know what has drawn you to our door.
Hopefully there'll be, caint, ceol agus craic as usual. The space stays open until the last member is left……usually the small hours of Sunday morning. The evening is free to attend for members and visitors alike. No need to book…. just turn up. You can drop in for 10 minutes, or stay the whole night. We have parking available. Bring beer, food, gadgets! Our doors are open from 7PM. Hope to see you there.
https://lists.tog.ie/mailman/listinfo/tog
https://twitter.com/TOG_Dublin
https://www.facebook.com/togdublin
Visit the Science Hack Day website too, for more information about the event.
http://sciencehackdaydublin.com/