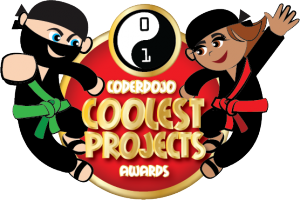 TOG will be attending Coolest Projects 2016 at the RDS Dublin on Saturday 18th June. The event runs from 09:30 to 17:30.
*** Note that this is not a TOG event, and that you need to book tickets to attend the event, but these are currently listed as FREE on the Coolest Projects website ***
You can read more about the event and book tickets here… http://coolestprojects.org/
Map link here.
We will be running a show and tell area, soldering workshop area and a bridge building area. There's lots to see at the event with Coder Dojo groups from all over Ireland showing off their projects.
UPDATE
Check out the photos from the day in our gallery. Below is the winner of the bridge building competition.