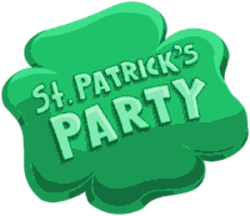 Our March open social takes place during St Patrick's weekend on Saturday 19th March from 7PM. If you're around town and you're not exhausted from the St Patrick's Day festivities, drop in and see us. We'll show you around and update you on the progress of our new space.
Our open social is a great informal way to visit us. You can talk to members and visitors, see what's going on, or just hang out for the evening. The space stays open until the last member is left……usually the small hours of Sunday morning. The open social is free to attend for members and visitors alike. Our doors will be open from 7pm. You can drop in for 10 minutes, or stay the whole night. We have parking available. Bring beer, food, gadgets! Hope to see you there.
(Don't forget that we'll also be at the
Big Day Out
on Sunday 20th March in Merrion Square from 12:00 midday.)
UPDATE
From 5pm there will be a demo of an automatic finding satellite dish. The project is hoping to pick up video from the international space station passes overhead.
Also on the same evening we will be playing with a brand new
evaluation kit to enable data transmission over the Dublin
Sigfox
network.