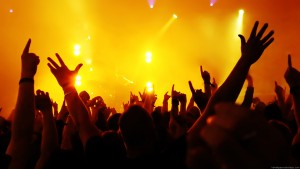 TOG is six years old! We'll be having cake to celebrate this Saturday 24th of January. It'll also be our last birthday in Chancery Lane as the lease is up and we need to move. So, the details:
The Birthday Party
There'll be cake! There'll be friendly neighbourhood hackers! There'll be good times! Did we mention cake? TOG will be open from 7.30pm till late on Saturday 24th of January. Just drop down and enjoy yourself. You don't have to be a member and there's no cost to attend, though we'd welcome donations for the move (see next section). If you want to bring any nibbles to share, that'd be great but not obligatory. Likewise, if you want beer, bring your own (you don't have to share that). If you've not visited us yet, this is the perfect time to scope us out!
We Have to Move
TOG need to leave Chancery Lane by the end of April. We are currently looking for a new place to lease, so if you know of anything that we can't find ourselves (we're keeping a close eye on daft), suggest it to one of our members or send a note on the contact page. We want to stay in the city centre so it's easy for everyone to get to the space, and we'd like to be able to have a few sub rooms so we can keep workshop gear separate from the sewing machines and nights of talks (similar to our current set up).
Once we find a place, we're going to have some extra costs (deposits need to be paid upfront, vans and skips need to be rented), so if you'd have a few bob to spare, consider donating some €€'s to help us out through the paypal link below or by dropping in to the space. If you want to help us in the longer term, consider becoming a member and sharing the month to month running costs. We'll have a laser-cut collection box at the birthday party, so if you want to donate lovely anonymous cash, we're prepared for that too.
We'll keep everyone posted on how things are going with finding a place and moving. Group nights will continue as normal in Chancery Lane until we've settled elsewhere.