A 3rd beer homebrewing session is coming to TOG, this Sunday 14th April!

Award-winning brewchamps will be giving attendees detailed instructions, tips 'n' tricks, and generally giving the benefit of their expertise.
Beginner, intermediate and experienced brewers attend the brewing session, leading to in-depth, interesting and informative discussions for all.
We'll start sometime between 10-11am and finish about 3-4pm; brewers tend to go round the corner to the Bull & Castle to socialise after.
Attendance is free and open to all (there may be a whip-around for donations to TOG tho).
If you want to come, why not sign up and say hello to Capital Brewers on their forum here:
http://www.nationalhomebrewclub.com/cgi-bin/yabb2/YaBB.pl?num=1364153694
Also follow them on twitter for the latest updates, brewdays, competitions, tasting sessions etc:
https://twitter.com/HomebrewClubIrl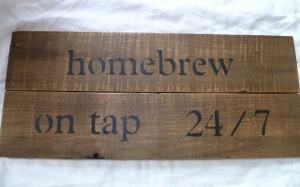 Looking forward to seeing you there!