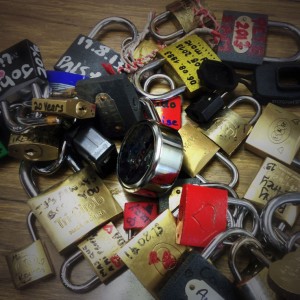 Ronan Kelly of RTÉ's Curious Ear featured the Lock Picking group on RTÉ Radio 1:
Every other Tuesday, the group meets to pick locks. They have a table full of, mostly, padlocks and they use their picking tools to try to open those padlocks.Some of the padlocks are simple three pin ones, while others are the more challenging five-pin ones with extra 'security' pins.

Some of the locks have names and initials on them. These are locks that were put on the Ha'penny Bridge in Dublin by couples eager to display their lasting love.
You can listen to the full 12 minute feature on RTÉ's website.