Wave Hackers experimental music group.
An experimental audio research & performance group, a place for artists, dreamers, geeks, hackers, nerds, outcasts, weirdos, rebels and scientists to experiment and create. Everything from circuit bending to instrument design and creation. Everyone welcome no matter experience. Come learn and share but most importantly have fun. Hosted by Seb, Friday 19th April, from 7 to 10 pm. Let us know you're coming on meetup.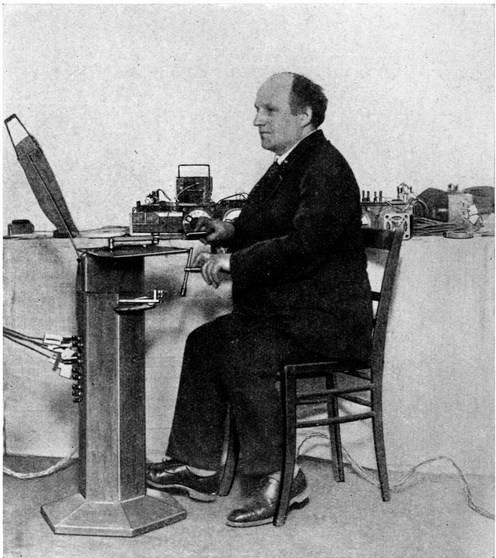 Open Social: We open the doors to all-comers once a month for our Open Social event. This month it's on Saturday 20th April, from 7 pm until the last one leaves. Come and see what happens in Dublin's only hackerspace. Contributions of food and drink are always welcome. Club Bodge are threatening cheese and wine (bought, not made).
Lock Picking: Conor runs lock picking nights every other Monday, you never know when you may have put your skills into practice… We open padlocks, mostly taken from the Halfpenny Bridge, handcuffs, and various other locks, all without the original keys. Intrigued? Come along to lock-picking on Monday 1st, Monday 15th, and Monday 29th April, starting at 7 pm. Tools provided, and there are some for sale.
Craft Night: The Crafters are an eclectic bunch, engaging in embroidery, sewing, knitting, screen printing, crochet, drawing, painting, and other craft skills. You can bring a project along, start one from scratch, we have materials, tools and supplies to help you out. Every other Wednesday, this month on the 3rd and 17th April. 7 pm start.
Electronics and Micro Controller Night: Gary runs Electronics and Micro Controller night, every Monday that isn't a Lock-Picking night. We have an electronics room with a dizzying variety of equipment and bits and pieces to get you started if you're a beginner. Basic kits for sale and lots of expertise on offer. This month's evenings will be on Monday 8th and the 22nd April, starting at 7 pm and finishing at 9 pm. We don't supply laptops, so bring your own.
CAD Night: Krzysztof and Louise host the 3D printing and laser cutting night, every second Wednesday (coincides with Craft Night), in April the 3rd, 17th, from 7 pm to 9 pm. We have a working Prusa Mk 3 3D printer, and a Lasersaur for laser cutting. Recommended that you bring your own laptop.
Coding: If you're looking for a space to work on your own side project, or if you need help with some programming problem, come along to coding nights on alternate Mondays, the 1st, 15th and 29th April. Please bring your own laptop, we don't provide the hardware.
The Science Fiction Book Club: While you are waiting for the future to arrive, why not be amazed at what others have imagined it will be like? This month we are reading a (non-Culture) novel by Iain M. Banks, Against A Dark Background. We'll be eating cake and discussing it on Wednesday April 24th, at 7.30 pm.
Wikipedia Editing: Rebecca will instruct on how to become a Wikipedia editor, this happens every last Wednesday of the month, April 24th starting at 7 pm. You can't edit without a computer, though, so please bring a laptop.
Team Bodge are in the space most Wednesday afternoons, from 3.30 pm until they run out of steam. Bring along your broken or faulty gadgets or computers – or anything else you'd like fixed – and James and Brendan will help you out, with advice, tools, expertise and the occasional spare part. Members only, check the mailing list for time and date confirmation.